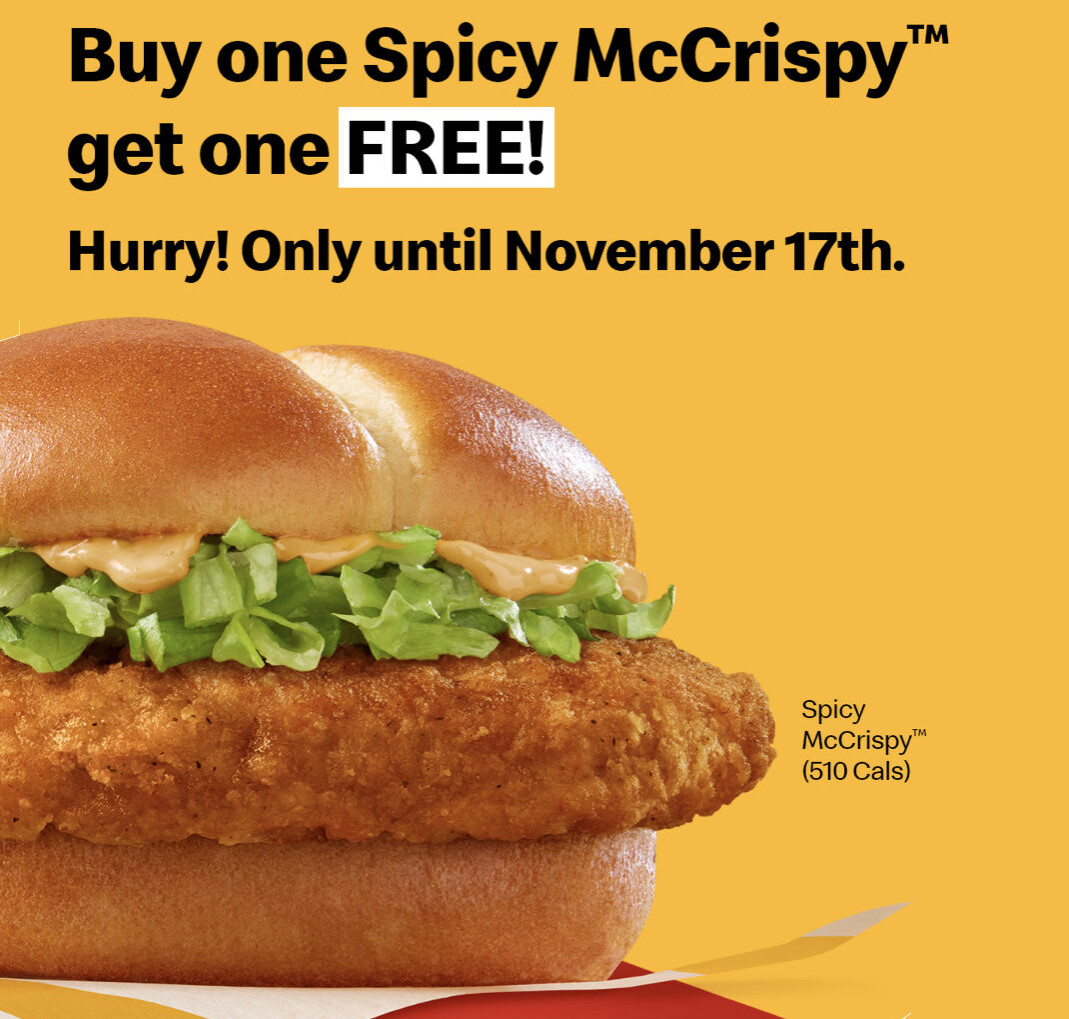 Uber Eats Canada is currently running a promo for the new McDonald's Canada Spicy McCrispy chicken sandwich. From now until November 17, 2022 buy one McDonald's Canada Spicy McCrispy and get the second for FREE. This promotion is available on Uber Eats only:
Hot stuff coming through. We kicked things up a notch by pairing the McCrispy with our signature habenero sauce. Now it's not only juicy and tender, it also brings the heat. Order one now from Uber Eats and get one FREE. Offer lasts until November 17th, 2022.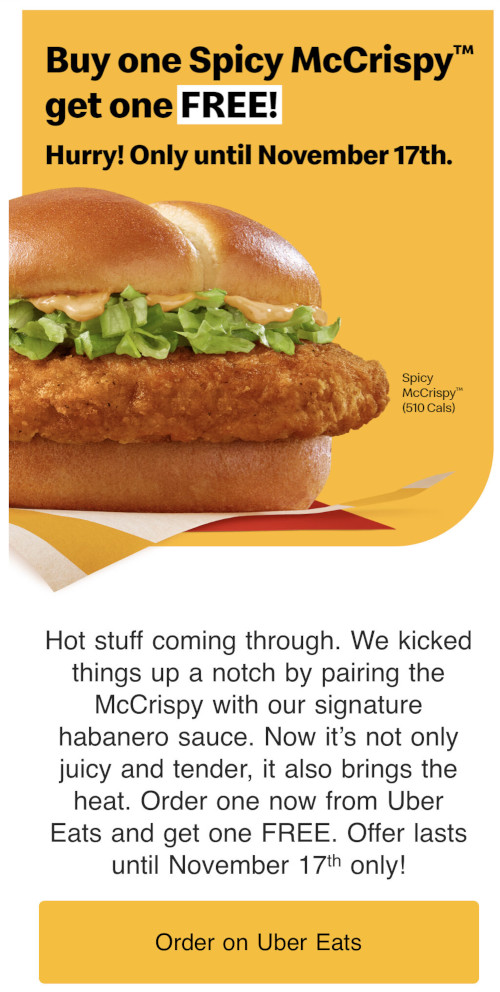 You can make this deal even juicier by getting 10% off Uber Eats gift cards at Rexall. Click here for details on on Rexall Uber Eats promo.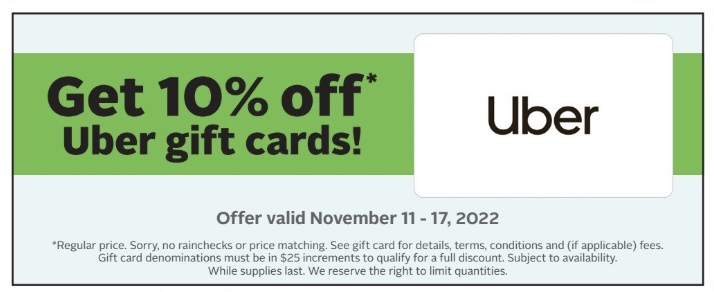 This McDonald's Spicy McCrispy looks delicious and I look forward to trying it this weekend!