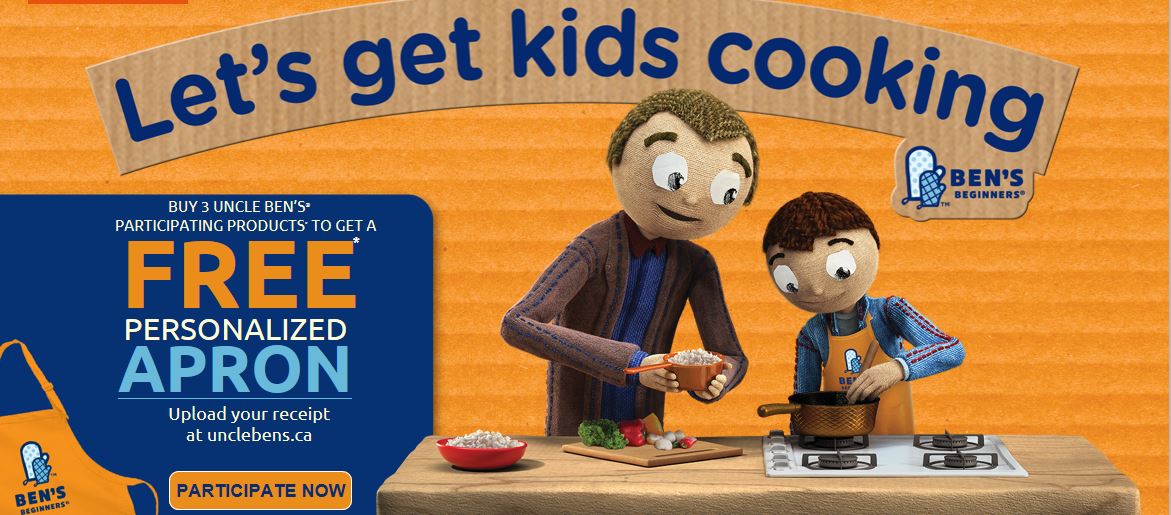 Purchase three Uncle Ben's products, and get a free personalized apron with this new promotion from Uncle Ben's Canada! To get your free apron purchase any three products between now and October the 15th, 2018. Your three purchases are not required to be on the same receipt.
Your receipts can be uploaded by clicking the link below, where you can also register for the promotion. After each qualifying receipt submission, you will receive a confirmation email within 48 hours, letting you know that your receipt has been approved. You will also receive an email once your apron has been sent, and please allow 8 to 12 weeks for delivery.
You may request up to 10 personalized aprons per household. A complete list of qualifying products and more information can be found by clicking the link below.
Click here to register and claim your free personalized apron from Uncle Ben's Canada.