Under Armour Canada is having a free shipping deal right now on its ColdGear clothing and accessories. If you want to get active outdoors, this is a good deal for you! Under Armour has everything from hats and gloves to thermal leggings and windbreaker jackets with many items under $75!
Get this grey Under Armour Purestrike Men's Hockey Long Sleeve for $29.99. It's made out of strong anti-odor technology to prevent the growth of odor causing microbes and has mesh panels to provide ventilation. Pair it with the leggings below!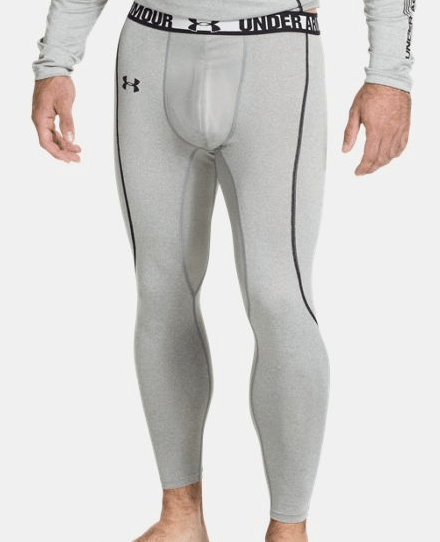 The matching Under Armour Purestrike Men's Hockey Leggings are also $29.99 and are made out of the same material as the shirt. Ideal for under all of your hockey gear, these fitted leggings will keep you dry and comfortable period after period.
Free shipping on all ColdGear!