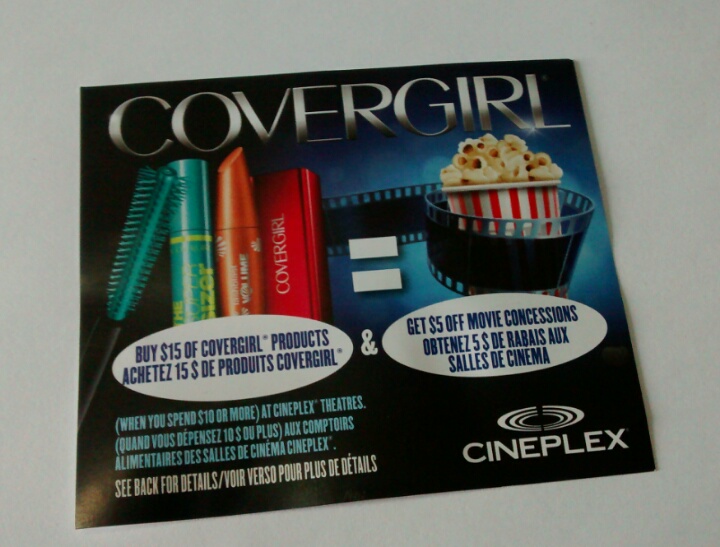 My favourite Shoppers Drug Mart cashier gave me a heads up on this upcoming Covergirl promotion.  Spend $15 or more on Covergirl products and get a coupon for $5 off when you spend $10+ on movie concessions at any Cineplex theatre.
Your purchase of $15 in Covergirl products can have multiple items, but must be on one receipt and purchased between November 13th and Decemer 31st.  You have until March 31st, 2016 to send a photo of your receipt to [email protected] for validation. It does not seem limited to Shoppers Drug Mart, but you will need an itemized receipt and there is a limit of one offer per household.
They will then email you a PIN for your concession reward for $5 off when you spend $10+ on Concessions valid only at Cineplex theatres expiring on March 31st, 2016.  The coupon will not be valid for franchise food within Cineplex locations such as Tim Hortons, Starbucks, Pizza Pizza or licensed lounges.
Once the rebate offer is live, further details will be available here.