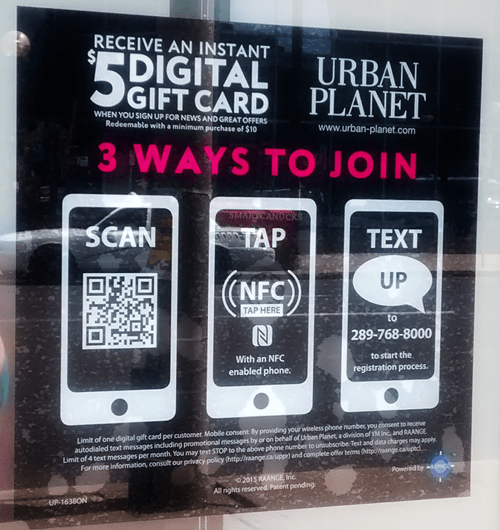 Sign up for promotional updates from Urban Planet and get a $5 credit to use on your next purchase of $10 or more.  Your digital gift card will be valid for 30 days from the time you register and this promotion ends on September 30th so you can wait to sign up if you will be shopping later in the summer.
There is a limit of one $5 credit per person, phone number and email. You must sign up for both emails and texts, but you can always unsubscribe the text messages later by texting STOP (after redemption of your coupon of course).  They will send no more than four texts per month.
Customer must consent to receive commercial electronic messages from URBAN PLANET, Division of YM, Inc. to email and mobile number supplied in order to qualify for and to receive digital gift card.
Click here to sign up for your $5 credit or text UP to 289-768-8000 to start the registration process.