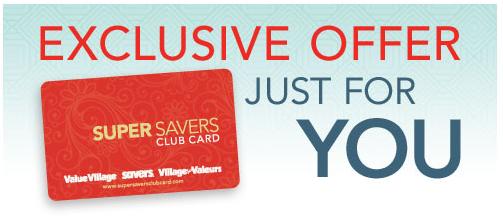 If you've already joined Value Village's Club Card, be sure to keep your orange card handy during your next visit 'cause they're finally putting it to use! Today, at my local VV, the Manager's Special was 25% off on all used merchandise. Unfortunately, if you signed up while at the store, you weren't entitled to the discount.
In addition to Manager's Specials throughout the year, there are other perks of signing up for the Club Card, including discount on your bday AND being able to apply 50% off the day before Sale Day!
Click here to sign up for the Club Card today…it's FREE!