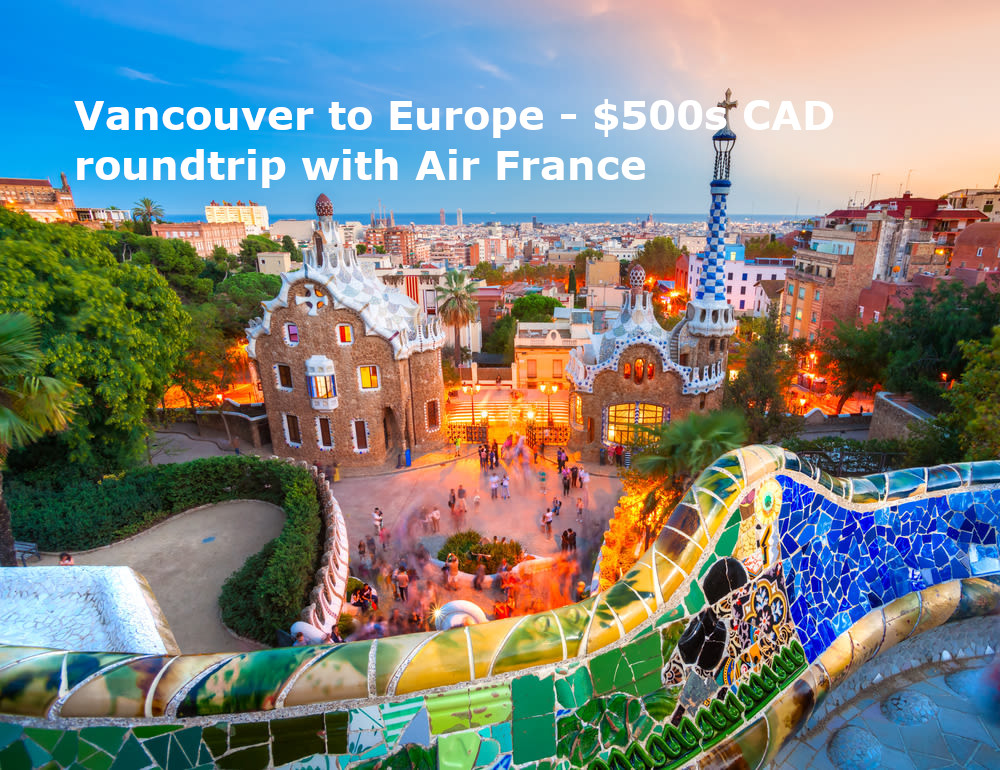 Fly from Vancouver to Europe for ~$500 CAD roundtrip with Air France
Price: $485 – $610 Roundtrip including taxes
Details
Air France has dropped the price on their Europe flights from Vancouver in the $500s CAD roundtrip including taxes.
Flights have 1 connection each way.
Baggage Policy
Basic fares include 1 carry-on and 1 personal item
Availability
Select dates departing from November 2022 through June 2023 & September 2023 (varies by destination)
Search Instructions
1. Use Google Flights to search for dates
2. Search for Vancouver (YVR) to….
Barcelona
Madrid
Rome
Lisbon
Athens
Malta
Venice
Malaga
Bologna
Florence
Naples
Valencia
3. Open up the price calendar by clicking on the departure dates and look for date combinations listed for $485 to $615. You can adjust the trip length for your preferred duration (bottom of the calendar).
4. Google Flights will give you the option to book directly with Delta

Sample: Vancouver to Barcelona