Welcome to SmartCanucks Canada's largest coupons site 🙂
We have a huge deals forum that always has the latest flyers, coupons and match ups BEFORE they are posted anywhere else on the Internet, guaranteed.
It has come to our attention that some coupons bloggers have been taking all the deals, coupons etc. from our forum without giving us credit. We'd like to invite you to check the forum and please look at the dates and time stamps of the posts. For example this deal was posted by our awesome member Linny yesterday at 2pm. We also post upcoming flyers before any other site.
SmartCanucks forum family has been running since 2006 and we are very proud of our achievements. Even when other bloggers steal our content without giving us credit we act politely and never say anything.
We'd like to invite you to check out our forum and see for yourself and please check the time stamps.
Also don't forget to check out our awesome Shoppers Drug Mart section.
Thanks Anne Dougherty for posting the Weekly Flyer Coupons Matchups November 22nd – 28th.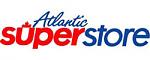 FLYER
Delissio Pizza $3.99 – $2 (box coupon) = $1.99
Jamieson Vitamins Half Price – $2 (websaver.ca)
Janes Chicken $4.99 – $2 (tear pad) = $2.99
Philadelphia Cream Cheese $1.99 – various coupons
Black Diamond Cheese Slices $1.99 – .75 (tear pad_) = $1.24
Miracle Whip $3.99 – .50 (tear pad) = $3.49
aylmer accents 3/$4 – various coupons
Barilla Pasta .99 – .50 (insert coupon) = .49
Gay Lea Spreadables $3.49 – various coupons
Tenderflake Pastry $3.49 – $1 (websaver.ca) = $2.49
Clear Hair Care $3.99 – $3 (peelie) = .99
Buitoni Pizza $3.99 – $1 (Save.ca) = $2.99
Stouffers Saute Sensations $3.99 – $2 (box coupon) = $1.99
Old El Paso Taco Kit $3.49 – $2 (save.ca) = $1.49
Old El Paso Salsa $3.49 – $1 (box coupon) = $2.49
Bakers Chocolate $3.99 – .30 (tear pad) = $3.69
Crisco $2.99 – $1 (tear pad) = $1.99
Dove Products $2.99 – various coupons
Speedstick $1.99 – $1 (insert coupon) = .99
Bic Soliel $4.99 – $2 (tear pad) = $2.99
Clover Leaf Flavoured White Tuna 2/$4 – $1 (tear pad) = $1
Hellmann's $2.99 – $1 (printable) = $1.99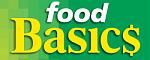 FLYER
Astro Yogurt Tub $2.49 – $1 (tear pad) = $1.49
Old El Paso Taco Kit $2.99 – $2 (save.ca) = .99
Timothy's or Van Houtte K Cups $7.99 – various coupons
Melitta Ground or Single Serve Coffee $7.99 – $2 (tear pad) = $5.99
Jamieson Vitamins 40% Off – $2 (websaver.ca)
Barilla Pasta .99 – .50 (tear pad) = .49
Bertolli Olive Oil $6.99 – $1 (tear pad) = $5.99
Summerfresh Dips $2.79 – $1 (tear pad) = $1.79

FLYER
Cavendish From The Farm $2 – $1 (tear pad) = $1 OR Bogo $2.00 Each = 1.00 each
VH Sauces $2 – $2 WUB 2 (tear pad) = $1
Smart Food $2 – B2G1 FREE (peelie) = $1.33
Oasis Nutrisource $2 – $1 (Allen's) = $1
Old El Paso Salsa $2 – $1 (box coupon) = $1
Clover Leaf Flavoured White Tuna $2 – $1 (tear pad) = $1
Marc Angelo Pork Steaks $2 – $1 (mail out) = $1
Astro Yogurt Tub $2 – $1 (tear pad) = $1
Christie Crackers $2 – various coupons
Dempsters Bagels $2 -1.00 Hang tag coupon = $1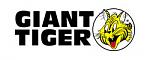 FLYER
Janes Chicken $7.49 – $2 (various) = $5.49
Black Diamond Cheese Blocks $4.97 – .75 (tearpad) = $4.22
Tostitos $2.50 – $1 (various) = $1.50
Old El Paso Kits $2.99 – $2 (save.ca) = $0.99
Johnsonville Sausages $3 – $1 (peelie) = $2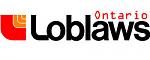 FLYER
Dr.Oetker Pizza 3/$9.99 – various
Campbell's Broth $1.48 – various
Jamieson Vitamins ½ price – $2 (websaver)
Kraft Shredded Cheese $6.99 – various
Kraft Salad Dressing $2.99 – $1 (printable fruit) = $1.99
Barilla Pasta $0.99 – various
Gay Lea Spreadables $3.49 – $2 (save.ca) = $1.49
Gay Lea Sour Cream $1.99 – $2 (save.ca) = FREE
Tide Pods $4.99 – $1 (various) = $3.99
Dawn Dish Soap 2/$5 – $2 wub 2 (various) = $2
Bounce or Downy $5.99 – $1 (various) = $4.99
Febreze Air Effects, Candle, Set & Refresh or Car Clip $3.99 – various
Lysol Wipes or Cleaners 2/$5 – $1 wub 2 (save.ca) = $2
Windex Trigger $3.49 – various
Old El Paso Kit $3.49 – $2 (save.ca) = $1.49
Old El Paso Salsa $3.49 – $1 (packaging) = $2.49
Carnation Hot Chocolate $3.99 – $1 (packaging) = $2.99
Nesquick Syrup $3.99- .50 (packaging) = $3.49
Stouffer's Saute Sensations $3.99 – $2 (packaging) = $1.99
Nestle Confectionery Ice Cream $4.99 – $2.50 (packaging) = $2.49
Crisco Shortening 2/$5 – $1 (various) = $1.50
Tenderflake Lard 2/$5 – various
Crisco Oil $3.99 – $1 (magazine) = $2.99
Pam Cooking Spray $3.99 – $1 (booklet) = $2.99
Baker's Chocolate $3.99 – .30 (tearpad) = $3.69
Bic Soleil Razors $4.99 – $2 (tearpad) = $2.99
Bic Flex4 Razors $4.99 – $2 (tearpad) = $2.99
Janes Chicken $6.99 – $2 (tearpad) = $4.99
MAXI
FLYER
French's Mustard 2/$5 – various coupons
Bick's Pickles 2/$5 – .50 (hang tag) = $2
Perrier 4/$5 – .50 (tear pad) = .75
Arctic Gardens 2/$5 – $1 (various) = $1.50
McCain Superfries 2/$5 – $2 WUB 2 (tear pad) = $1.50
Black Diamond Cheesestrings 2/$5 – .75 (tear pad) = $1.75
Tenderflake Pastry 2/$5 – $1 (websaver.ca) = $1.50
Lactancia Cream 2/$5 – .75 (tear pad) = $1.75
Purex $5 – $2.50 WUB 2 (insert coupon) = $3.75
Ziploc Bags 2/$5 – $1 (websaver.ca) = $1.50
Dr.Oetker Dessert Mix 5/$5 – .50 (tearpad) = $0.50
High Liner Fish Fillets $5 – $1 (tearpad) = $4
Special K Morning Shakes $5 – $1 (tearpad) = $4
Tropicana Tropics 2/$5 – $1 (packaging) = $1.50
Fantastik or Scrubbing Bubbles Trigger 2/$5 – various
Snuggle $5 – $1 (insert) = $4
Sidekicks 4/$5 – $1 wub 3 (various) = $0.91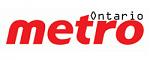 FLYER
Dofino Havarti $4.89 – $1 (magazine coupon) = $3.89
Johnsonville Sausages 2/$7 – $1 (tear pad) = $2.50
Dr. Oetker Pizza $3.33 – various coupons
Smart Food $1.99 – B2G21 FREE (peelie) = $1.33
Folgers K Cups $7.99 – various coupons
International Delight 2/$5 – .75 (printable) = $1.75
Folgers Ground Coffee $8.99 – $2 (tear pad) = $6.99
Smuckers Jam $3.49 – $1 (tear pad) = $2.49
McCain Superfries $2.99 – $2 WUB 2 (tear pad) = $1.99
Miracle Whip $1.99 – .50 (tear pad) = $1.49
Frank's Red Hot Sauce $3.99 – .50 (tear pad) = $3.49
VH Sauces $2.29 – $2 WUB 2 (tear pad) = $1.29
Bick's Pickles $2.99 – .50 (tear pad) = $2.49
Crisco 2/$5 – $1 (tear pad) = $1.50
Garnier Fructis $2.99 – $1 (websaver.ca) = $1.99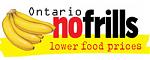 FLYER
Oasis Refrigerated $2 – $1 (Allen's) = $1
Dr. Oetker Pizza $3 – various coupons
Chapman's Sundae or Novelties $2 – $5 (mail out) = FREE
Hellmann's Mayo $3 – $1 (printable) = $2
Dove Products $3 – various coupons
Renee's Dressing $3 – $1.50 (websver.ca) = $1.50
Aylmer Accents $1 – $1 WUB 2 (various) = .50
Egg Creations 2/$3 – $1 (various) = .50
Old El Paso Taco Kit $3 – $2 (save.ca) = $1
Old El Paso Salsa $3 – $1 (box coupon) = $2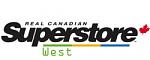 ONTARIO
Kraft Flavoured Peanut Butter $3.97 – $1 (tearpad) = $2.97 + 1000 pts!
Fibre 1 Protein Bars $3.27 – $1 (save.ca) = $2.27 + 1000 pts!
Stouffer's Saute Sensations $4.98 – $2 (packaging) = $2.98 + 2000 pts!
Buitoni Pizza $5 – $1 (various) = $4 + 5000 pts!
Gerber Snacks $1.97 – $1 (save.ca) = $0.97
Tropicana Tropics 2/$5 – $1 (packaging) = $1.50
Twistos 2/$4 – $1 (packaging) = $1
McCain Deep N Delicious Cake $3.97 – $1 (tearpad) = $2.97
Nestle Confectionery Ice Cream $3.97 – $2.50 (packaging) = $1.47
Windex or Fantastik Triggers $2.97 – various
Glade Cones $1 – various
Arm & Hammer Laundry $3.48 – $1 (various) = $2.48
Gay Lea Sour Cream $1.77 – $2 (save.ca) = FREE
Bick's Pickles or Sauerkraut $2.97 – .50 (various) = $2.47
High Liner Battered Fish $3.98 – $1 (tearapd) = $2.98
Frank's Red Hot Sauce $3.77 – various
Stagg Chilli 2/$4 – .50 (booklet) = $1.50
Black Diamond Cheese $3.77 – .75 (tearpad) = $3.02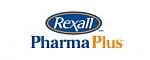 FLYER
Advil Nighttime 20's $8.99 – $4 (various) = $4.99
Dove Deodorant $2.99 – various coupons
Old Spice Bar Soap $2.99 – $2 (insert coupon) = .99
Reynold's Waxed Paper .99 – $1 (save.ca) = FREE
Stayfree/Carefree/OB $2.99 – various coupons
Royale Paper Towels $3.99 (FRI-SUN) – various coupons
Christie Crackers $1.79 – various coupons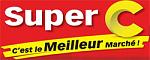 FLYER
Danone or Silhouette Tubs 3/$5 – various coupons
Perrier 3/$4 – .50 (tear pad)
Knorr Sidekicks $1 – $1 WUB 3 (tear pad) = .66
Eggo's $2 – $1 (tearpad) = $1
Minigo 6pk $2 – various
Hunt's Tomato Sauce 2/$3 – .75 wub 2 (booklet) = $1.13

FLYER
Delissio Pizza $3.99 – $2 (box coupon) = $1.99
Poise Pads $14.99 – various coupons
International Delight 2/$5 – .75 (printable) = $1.75
Perrier 3/$4 – .50 (tear pad)
Christie Crackers $1.99 – various coupons

FLYER
Purex 64 Load $5 – $2.50 WUB 2 (insert coupon) = $3.75
Delissio Pizza $3.97 – $2 (box coupon) = $1.97
Lactancia Butter $3.97 – various coupons
Folgers K Cups 18's $11.77 – various coupons
Kraft Shredded Cheese $5.97 – $1 (printable) = $4.97
Scott Paper Towels $5.98 – $1 (peelie) = $4.98
VH Sauces 2/$5 – $2 WUB 2 (tear pad) = $1.50
Dove Hair Care $3 – various coupons
John Freida $6.92 – $5 WUB 2 (various) = $4.52
Jamieson Vitamin D $4.88 – $2 (websaver.ca) = $2.88