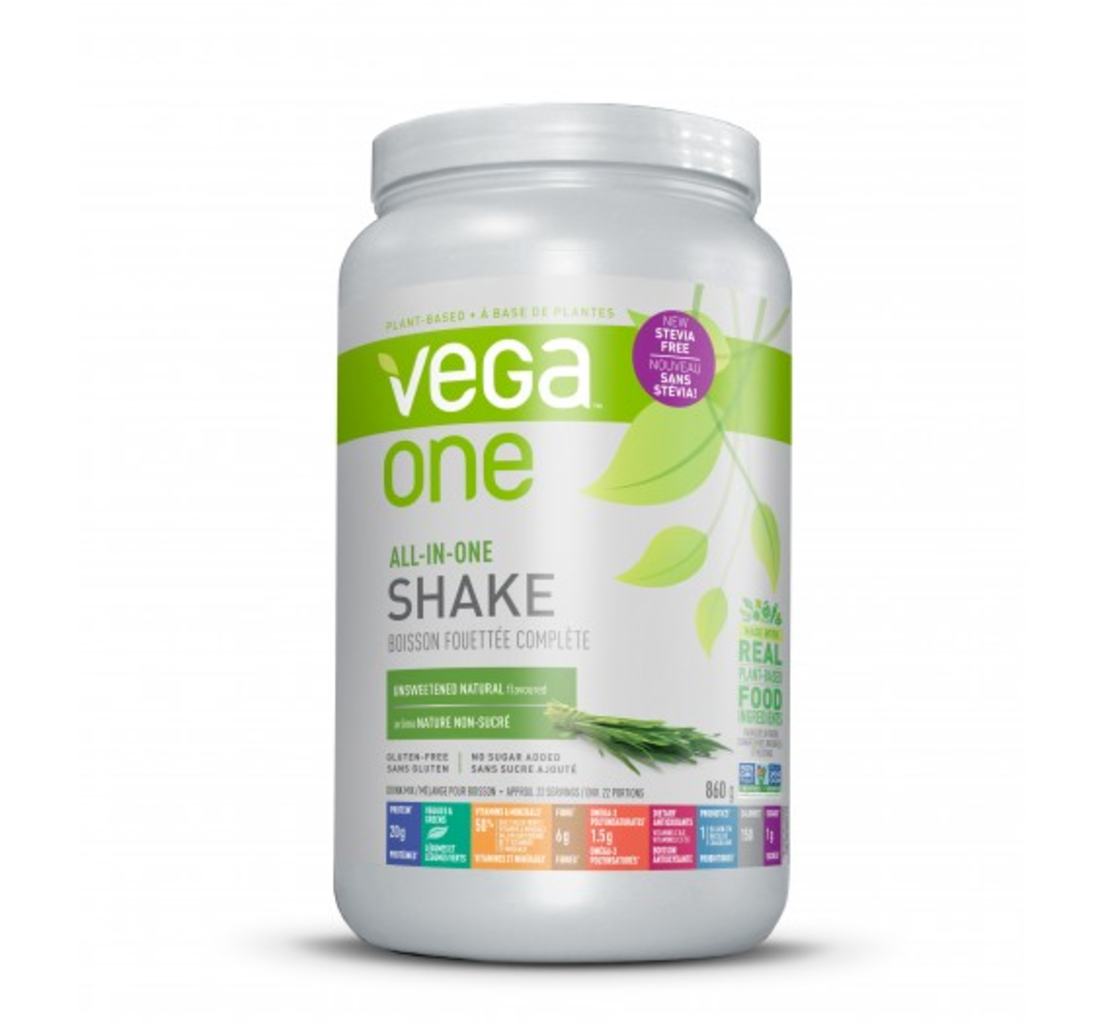 Vega Canada is offering a promo code deal on that will save you 20% off the Vega One® Unsweetened Natural Flavor shake. It's for $69.99 and using the promo code you will get it for only $55.99. To get this deal use the promo code UNSWEETENED at checkout.
Made from carefully selected, premium, plant-based food ingredients you'd choose yourself if you had the time, Vega One has everything you want (and nothing you don't) – all in one delicious scoop.
New flavor: Unsweetened Natural, and stevia free!
20 grams plant-based protein
Veggies and greens
50% DV of 11 vitamins and minerals
Probiotics (1 billion CFUs bacillus coagulans)
1.5 grams Omega-3 polyunsaturates
6 grams fiber
Dietary antioxidants vitamins C and E
1 gram sugars
This sale ends on September 24 2017.
Vega Canada offers free shipping on orders over $100.