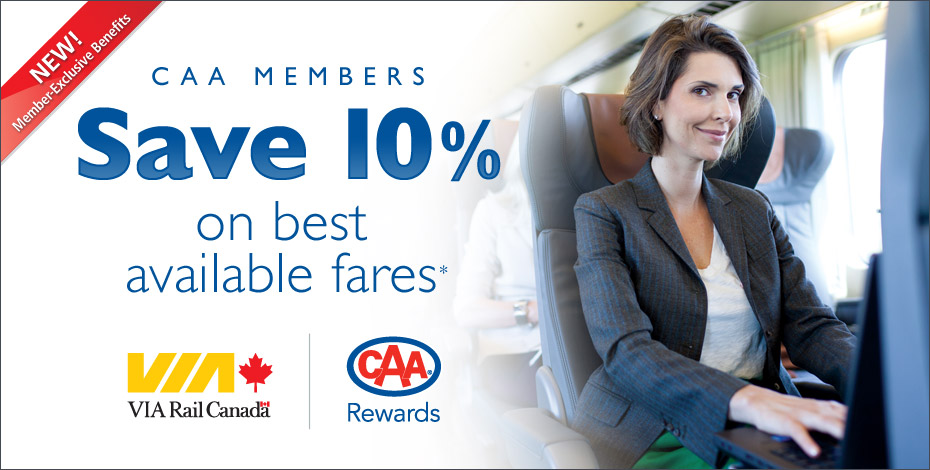 Here's another member-exclusive deal for CAA members from VIA Rail Canada! If you're a CAA member, you can travel around Canada for 10% cheaper! All you have to do to get this deal is enter your membership number on the Via Rail website and your discount will automatically be applied to the best available fare to your Canadian destination.
Also, if you happen to be a CAA member as well as a VIA Préférence Member, you can get a one-time bonus of 100 VIA Préférence points when you book your first trip!
Click here to get this deal from VIA Rail Canada.