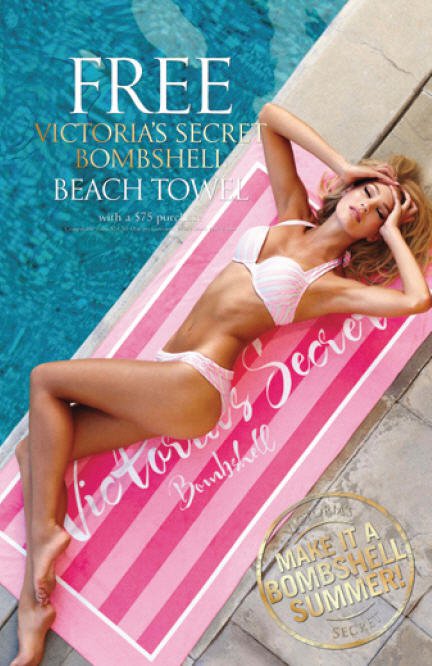 If you have a Victoria's Secret store in your area like I do, you may want to head in to take advantage of this great deal…
Spend $75 or more and receive a FREE Victoria's Secret Beach Towel.
I was just in store with another SCer and boy do they have some cute items right now … never mind the bras and panties, there are gorgeous summer PJs, bathing suits and perfumes/makeup galore!
Click here to find a store near you
Thanks couponlady for posting this GWP deal!