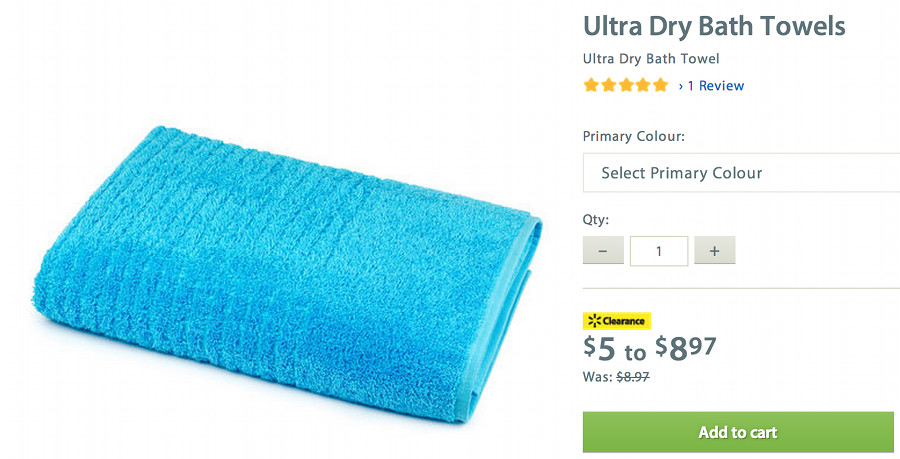 Is it time to update the colour scheme of your bathroom?
Walmart is currently having a clearance sale on their Violet Ultra Dry Bath Towels. These regularly priced at $8.97 towels can be yours now for only $5.00 each. Try your luck at also purchasing the green ultra dry bath towels for $5.97, but for that colour Walmart.ca says the price still varies from $5.97 to $8.97.
The Ultra Dry Bath Towels boast excellent reviews. They are 30 inches by 54 inches and made in Canada of 100% ring spun cotton loops. They are soft and absorbent, making them an ideal family towel. I find them much better quality than the Walmart Solid Dyed Bath Towels.
This offer on the Violet Ultra Dry Bath Towels is available online at Walmart.ca or in your local Walmart stores. You will also receive FREE Standard Shipping if you decide to purchase your new Ultra Dry Bath Towels from Walmart.ca.
Check out the Violet Ultra Dry Bath Towels on Walmart.ca for $5.00 here.