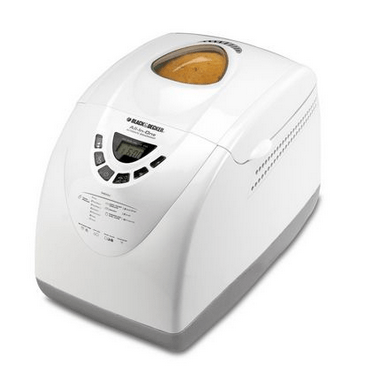 Last year, Walmart offered Sunbeam breadmakers at great prices and they were very popular with SmartCanucks members.   This time, you can pick up the Black & Decker All-in-One Automatic Breadmaker for just $40 on clearance at select stores.   This is still full price online, but $40 at all of the stores near me with the exception of one which is already out of stock.
This Black & Decker breadmaker includes 10 functions including rapid bake for all kinds of different baking cycles and can be used to make 1.5lb or 2lb laves of bread.  You can even choose how dark you want your crust and has a warming feature to keep your bread warm until dinner time (up to 1 hour).  You won't find much better for $40.
Click here to check the stock levels and price at your local Walmart store.