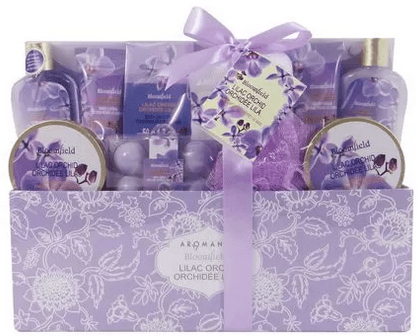 Good Morning 🙂 Merry Christmas! Walmart Canada has 50% off selected clearance Health & beauty items during the Boxing Day & Boxing Week 2014, that include:
Bloomfield 10-Piece Bath Set for $9.50
Bloomfield 7-Piece Bathtub Bath Set for $4.50
Herbacin Giftset 2014 for $4.50
The Color Workshop Incredible Nails Manicure Set for $22.50
Botanic Spa Large Box Set for v$7.00
The Color Workshop Luminous Beauty Train Case for $27.50
The Color Workshop 15-Piece Cosmetic Brush Set for $7.00
Adidas Male Personal Care Kit Pure Game for $7.00
DOVE Women 4pc Gift Bag for $7.00
Live Clean Argan Oil Liquid Hand Soap & Body Lotion Gift Set for 4.50
Axe Dark Temptation 3pc Gift Pack for $4.50
and more
Plus, Walmart Canada Online offers FREE Standard Shipping with absolutely no minimum purchase. Shipping is extremely fast from Walmart too.
Click here to get Walmart Health & Beauty Clearance Boxing Day & Boxing Week sale.
Also