If you're looking for some great deals on toys for your little one, head over to  now and find save up to 60% off clearance toys! Save on items like this Toy Wagon Gift Set, now sold for $20 (was $50). This toy wagon set features a large tub with wheels that your little one can pull along wherever they go and open it up to reveal a variety of plastic toys including stacking cups, toy fish and more. Perfect for any child 2 years and older, this wagon set will keep them occupied for hours!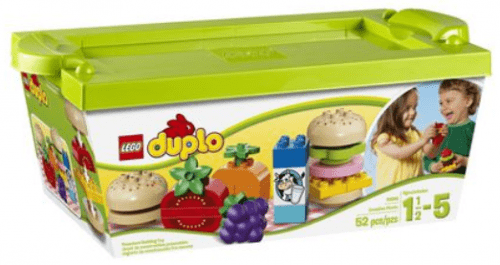 You can also get your child's imagination working with a deal on the LEGO Duplo Creative Play – Creative Picnic Set at Walmart. Originally sold for $29.86, you can find it on sale now for $25. Your child will love combining the colorful bread, meat, ketchup, lettuce and various other bricks to serve up the tastiest sandwiches, burgers and snacks ever! The lid of the box can also double as a tray so they can serve up their creations. If your child is stumped, they can also check out the included recipe book full of sandwich recipes to get them started!
These deals are on for a limited time only while supplies last. Walmart Canada offers free shipping on orders over $50.
Click here to shop more clearance deals on toys online at Walmart Canada