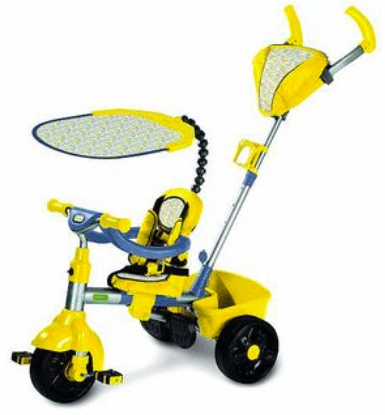 Walmart Canada has a few different deals today that will help your little one get around outdoors, but will also leave you with a peace of mind as the ride-ons that are being sold in today's deals are all designed to safely transport your child without fear of them injuring themselves.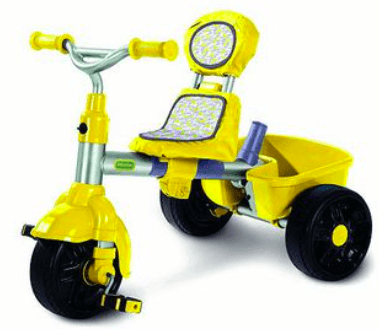 The first deal, which would probably be best suited towards a family with a younger child at home, is the Little Tikes Sport Trike. The yellow trike is designed to grow with your child, starting at 9 months and growing with them all the way to 36 months or older. The first stage, the trike is used as a pushing device for parents to guide their toddlers, after which they graduate to the level where the toddler's can actually pedal and steer. In the last stage, the parents can remove the push bar and allow for their child to use the trike unassisted. The trike usually sells for $138, but is currently on sale for just $99; meaning you'll be receiving three bikes for the price of one $99 one!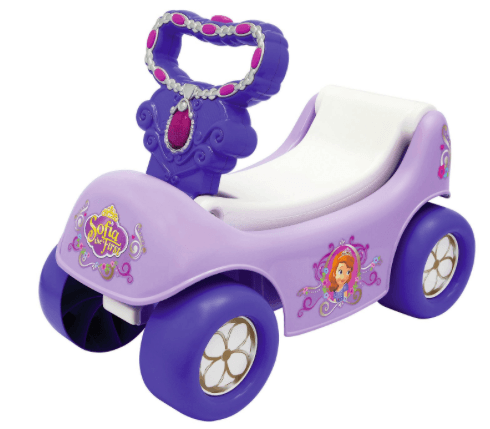 The second ride-on featured in today's deals would be an excellent option for parents who have a toddler who is a bit messy and seems to carry their toys with them from the playroom to the bedroom, kitchen, or even outdoors. The Sofia the First Happy Hauler is designed to be both your child's ride-on, as well as a convenient wagon to transport their toys easily (and cleanly) from one room to another. The wagon/ride-on is currently being sold for just $35, though before it was being sold for $49.93.
This Teenage Mutant Ninja Turtle Happy Hauler is being sold for the same great price as the Sofia the First Happy Hauler, of just $35 (regularly $49.93), and it also performs the same convenient double function of being both a ride-on as well as a wagon to transport toys.
Walmart Canada offers free-shipping on all orders that are $50 or more, or you can ship it to your home for $4.97.
Also