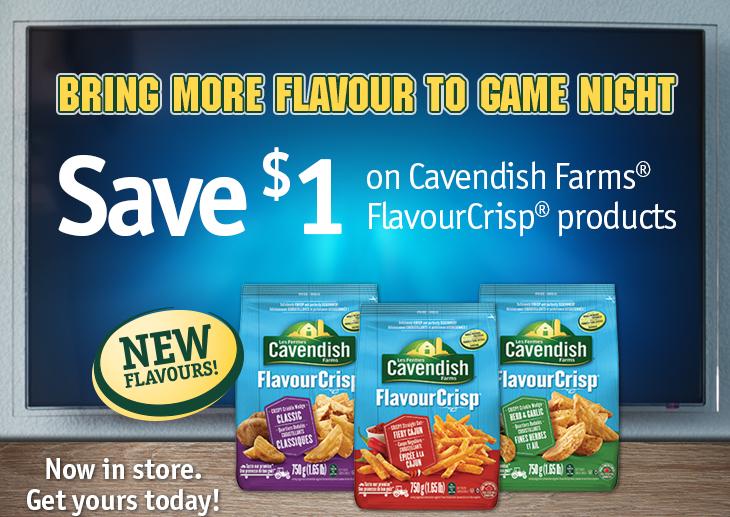 Earlier I mentioned that a new coupon for $3 off the purchase of select Revlon mascaras was available through the Walmart Canada coupon portal. If you have not yet headed over there to order that coupon, make sure you don't forget, and be sure to grab this other new coupon that has just become available!
You may opt to print, or order by mail, this new coupon for $1 off the purchase of Cavendish Farms FlavourCrisp products. It appears there are some new flavours available so be sure to get your coupon and give them a try. From what I can see in the picture, the new flavours appear to be Fiery Cajun and Herb & Garlic. The FlavourCrisp line is a more premium product than the regular Cavendish fries, however they have gone on sale for $2 in the past, so these could be a great deal with the coupon.
Click here to visit the Walmart Canada coupon portal for your $1 Cavendish FlavourCrisp coupon.