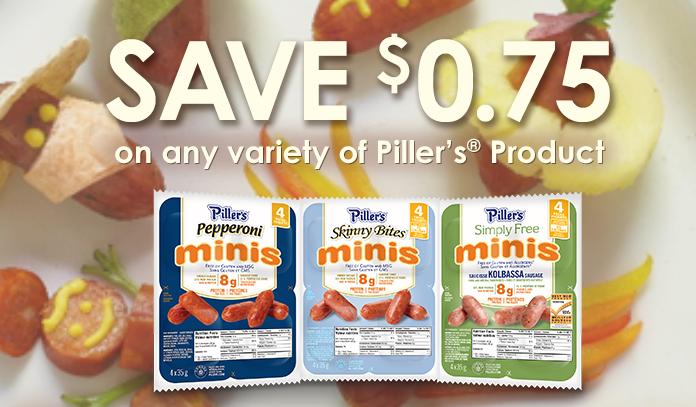 Another brand new coupon has just been added to the Walmart Canada coupon portal. Save 75 cents on the purchase of any Piller's product with this coupon this is a mail to home coupon. Mail to home coupons are fewer and farther between these days, so make sure to order this one while it is available.
Don't have a Walmart Canada coupon portal account? You will have to create one even if you have an account at Walmart.ca that you have used to place orders. This account must be completely unique. Also, even though this is a Walmart coupon portal, these coupons are not exclusive to Walmart, and can be used anywhere.
With back to school quickly approaching this Piller's coupon would be great to use when the deli meat goes on sale for $2-$3 at No Frills and other such stores.
Click here to order this coupon through the Walmart Canada coupon portal.