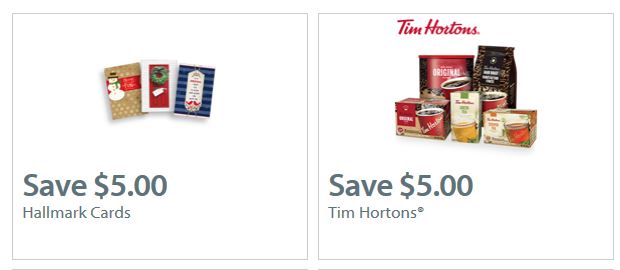 The Walmart Canada coupon portal has two new coupons available today! Visit the portal by clicking the link below where you can order the following two coupons:
Save $5 when you buy three Hallmark cards
Save $5 when you buy three Tim Horton's At-Home products
The Hallmark coupon does specify that the minimum price of each coupon must be $3.50. Both of these coupons are mail to home coupons, which will usually arrive within a week or so of placing your order. Keep in mind these may take a little longer at the moment due to the Canada Posts rotating strikes.
Click here to order your coupons from the Walmart Canada coupon portal.