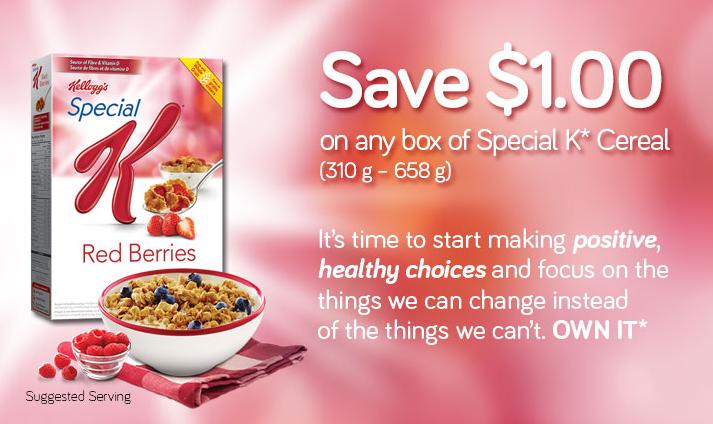 Two brand new coupons are available through the Walmart Canada coupon portal this morning! Both coupons are for food products this time, and they also come with the option of having them mailed to your home. Head over to the Walmart Canada coupon portal where you will find the following coupons:
Save $1 on the purchase of Special K
Save $1 when you buy two Keebler Ready Crust or Tarts
The Special K coupon does also give you the option to print if that is what you prefer. I know I would rather wait a few days and get the coupon by mail, but the choice is yours. If you have a Walmart.ca account through which you have ordered merchandise, but have never ordered coupons here, just a heads up that the accounts are not one in the same, and you will have to make a separate account through which you can then order coupons.
Click here to visit the Walmart Canada coupon portal.