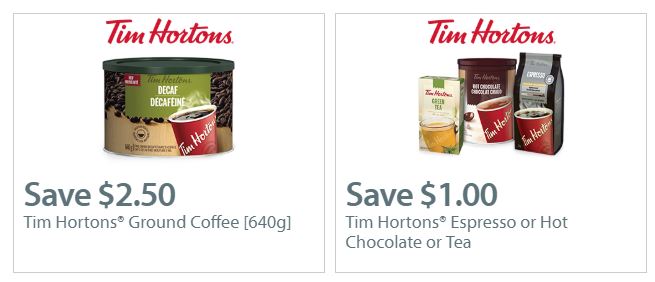 The Walmart Canada coupon portal has three new coupons that have recently been added, all for Tim Hortons products. Click the link below to visit there portal, where you will find the following three coupons:
Save $2.50 on any one Tim Hortons ground coffee 640g
Save $1 on the purchase of Tim Hortons Espresso, or Chocolate, or Tea
Save $1.50 On Tim Hortons Premium Instant Coffee
All three of these coupon have two different options. You can obtain them by printing them immediately, or you can opt to have them mailed to your home. The latter option means that you will have to wait about a week to receive them, but definitely worth the wait for those without a printer, or those who may have trouble using printable coupons. You can print or request only one of each coupon per account.
Click here to get these new Tim Hortons coupons through the Walmart Canada coupon portal.