We have a sneak peek of the upcoming flyer for Walmart for you from Tioma.  This is the Quebec flyer, so while similar across the country, you may find some price differences especially in diapers, bathroom tissue and groceries such as milk and bread.
Grocery Deals at Walmart July 21-27
Green or red grapes $0.97/lb
Maple Lodge / Zabiha wieners $0.97
Heinz ketchup 1L $2.47
Cheerios family size $3.88
It is not the best flyer for grocery deals, but there are some good prices and you can price-match other stores.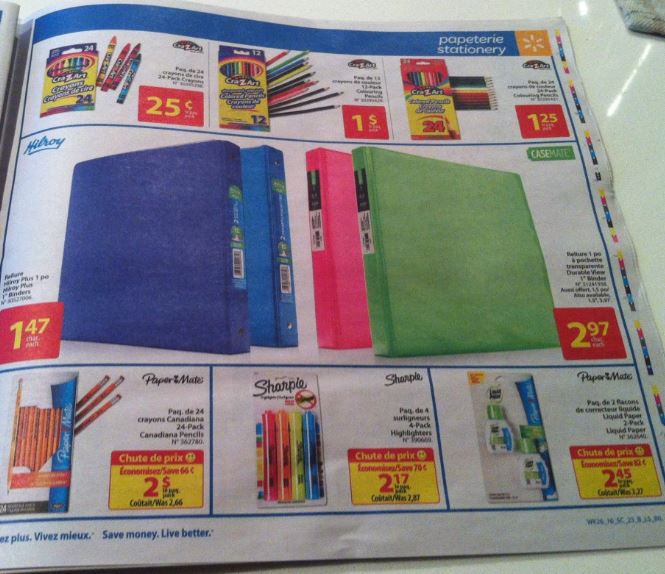 Walmart Canada Back to School Deals
If you are not loyal to Crayola, they have some great prices on back to school items.
CraZart crayons $0.25
CraZart coloured pencils 12pk $1
CraZart coloured pencils 24pk $1.25
Papermate pencils $2
Sharpie highlighter 4pk $2.17
Binders from $1.47