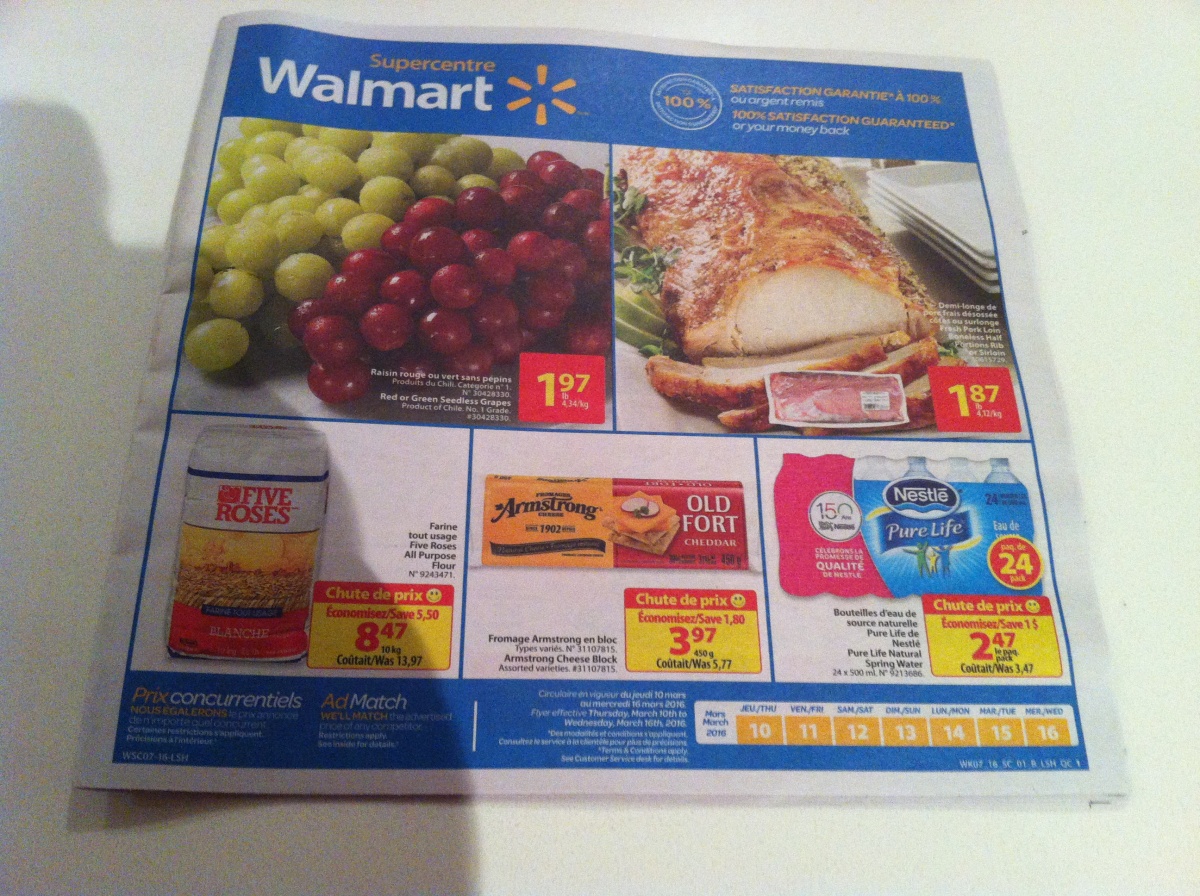 Shopping at Walmart next week?  Tioma shared a sneak peek of the upcoming flyer so you can see the deals and decide whether to wait to buy items.
Flour 10kg $8.47
Armstrong cheese 450g $3.97
Schneiders bologna $3.97
Pork roasts $1.87/lb
The flyer also advertises lots of Easter deals, get 12 eggs for decorating for just $2, they can be painted like real eggs but do not break as easily, perfect for little hands.  Easter candy is still at regular prices, but lower at Walmart than some other stores.
As usual, the flyer shows lots of clothing at regular prices, more of a showcase than deals.  They do have some new spring lines in the flyer including cute rain boots for kids.
View the full flyer sneak peek here. This flyer is for Quebec stores.  While they are usually similar across the country, you may find differences in the pricing and brands offered for bread, milk, bathroom tissue and diapers.