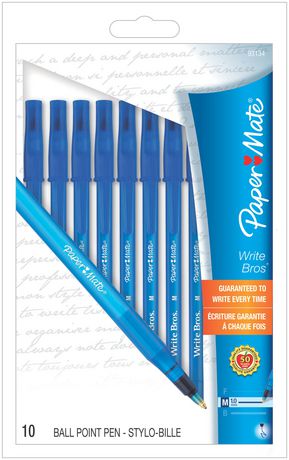 Back to school supplies don't get any cheaper than free, so here's a great opportunity to load up on a necessity for free this week from Walmart Canada. The Paper Mate 10 pack of ball point pens is currently on rollback for 97 cents. If your store has put out the latest edition of the Walmart magazine, you can check inside and you will find a coupon for $1 off the purchase of Paper Mate products. Use the coupon and you will pay just a portion of the taxes.
This pricing is valid Canada wide, however, it has been noted that the Quebec version of the Walmart magazine does not contain these coupons, so sadly if you live in this region you may be out of luck.
Click here to view the store availability for the 10 pack of Paper Mate ball point pens on Walmart.ca.