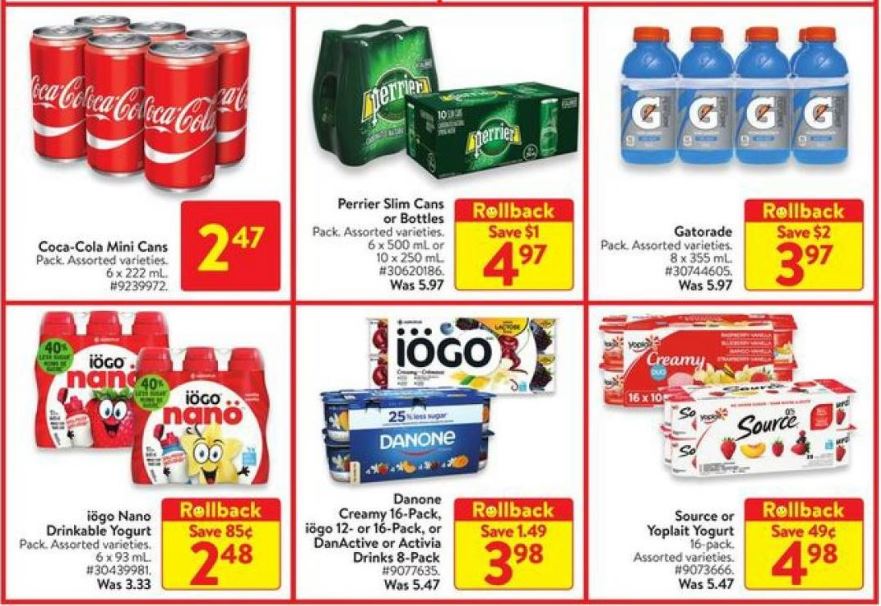 Iogo Nano Drinkable Yogurt are advertised as being on Rollback in the Walmart Canada flyer this week for $2.48, a savings of 85 cents off their regular price. However, you may find that they are much cheaper in store!
This weekend I found that these were actually priced at $1 at the Walmart location I visited, and others have reported seeing these for $1 at their local store as well. If you go this week be sure to take a look! These were on an end in the refrigerated section and fully stocked. The Yoplait yogurt tubes were also priced at $1, despite being advertised on sale for $1.48 this week, and they were fully stocked!
There is a very recent 50 cent tear pad coupon for the Iogo Nano Drinkable and if you have that you could get them for as low as 50 cents this week!