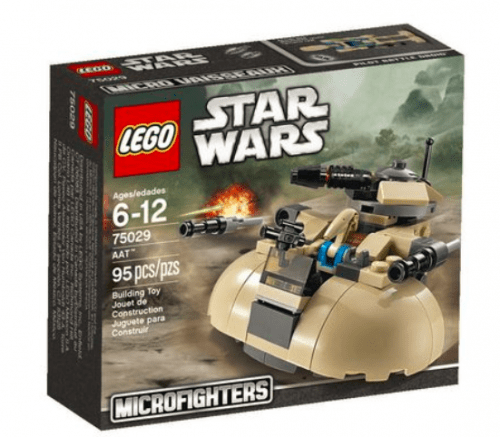 Walmart Canada has some great deals for Lego fans of all ages online right now! Head over to Walmart and you could purchase Lego sets for as little as $8! Some of these deals are really hot and are bound to sell out quickly, so get them while you can!
This Lego Star Wars AAT set originally sold for $12.86, but you can purchase it now for only $9! This mini Droid Army AAT microfighter has a moving turret, 4 missiles and a mini cockpit for the Pilot Battle Droid toy (sold separately) to sit in as you battle the Clone Troopers! It's a great addition to any bigger Star Wars Lego collection!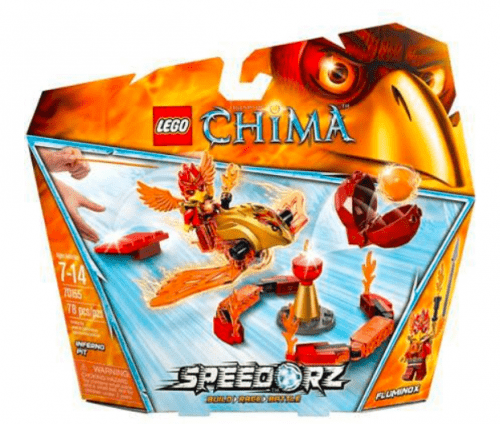 This Lego Legends of Chima Inferno Pit originally sold at Walmart for $17.86, but you can purchase it on sale now for just $8. This set sells at Toys R Us currently for $17.99, so this is a hot deal at Walmart! This set is great for play alone, or with friends. You can build, and create defenses using the fire and jump pieces, and then compete in races against your friends. This set includes a Fluminox minifigure, 2 weapons, Speedor with fire wings, rip cord, jump, ring of fire with translucent flame elements, fire CHI orb, CHI totem, and 6 CHI crystals as well as 5 game cards.
There are deals on various toys for all ages on sale at Walmart right now. So if you, or your child loves Lego, you'll want to pick up these hot deals before they're gone!
This deal is on for a limited time only, or while supplies last. Walmart Canada offers free shipping on orders over $50.
Click here to view more deals on Lego online at Walmart Canada.