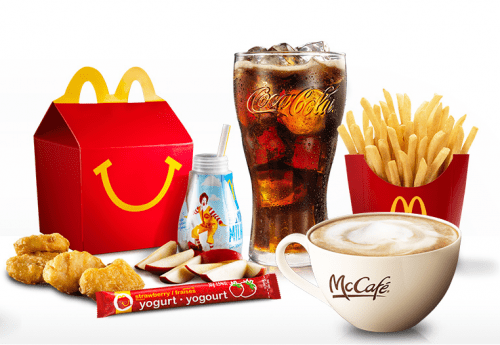 It looks like the free Coca Cola glass offer is back at Walmart McDonald's locations this week!
I have not seen anything official from McDonald's or Walmart, just mentions on social media so not sure if they have colours again, but if it is like last year, you got either a limited edition Coca-Cola glass with the purchase of any extra value meal.
The colours last year varied by location, as did the dates that stores participated, so if yours does not have them yet, check back with them in a few days.
If you want to see what the glasses were like last year, check out our forum thread here.  Click here to find a Walmart McDonald's location.