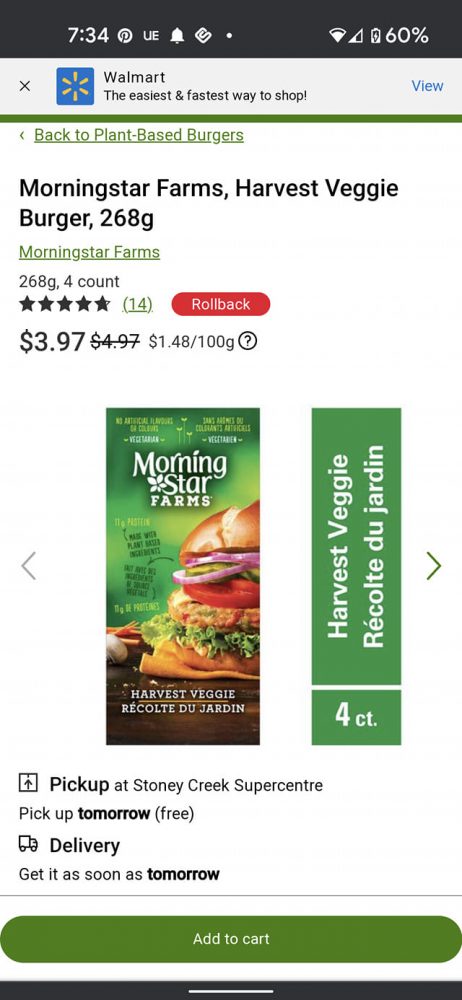 Morningstar Farms Veggie Burgers are currently on Rollback at Walmart Canada, and you can get them for a fantastic price using a printable coupon that is still available!
The four pack of Morningstar veggie burgers are on Rollback for $3.97 at Walmart Canada at the moment, and if you head over to the Kellogg's/WebSaver coupon portal through the link below you will find a coupon there for $2.50 off the purchase of the veggie burgers. This makes them just $1.47 per package after the coupon!
If you have ordered mail to home coupons from Kellogg's recently then you may already have the coupon. If you don't already have it you can print it off now. You will be able to choose up to five coupons to print, and then you can go back and print them again if you wish. These coupons may change at any time, so be sure to print it before it is gone.
Click here to get your coupon for $2.50 off the purchase of Morningstar veggies burgers. 
Click here to get Walmart Canada online offers.