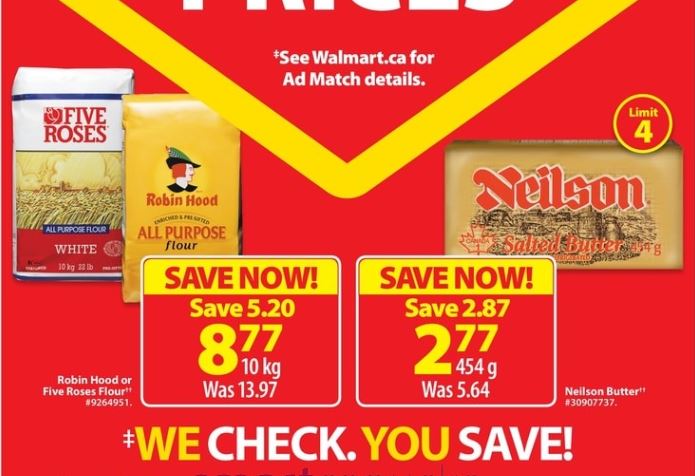 With Easter coming up you may have some cooking and baking to do, and you may be on the lookout for basics like flour and butter at a great price. This week Walmart Ontario has a great price for both, with no coupon required. Robin Hood or Five Roses Flour 10kg is on sale for $8.77, a savings of $5.20.
Neilson Butter 454g is on sale for half price this week. You can purchase up to four for $2.77 each, a savings of $2.87. If you want to purchase more than four you will likely have to make another trip through the register.
As far as Eater items go, Cadbury Mini Eggs 943g are also on sale this week for $12.97, a savings of $5.01 off the regular price.
Click here to view these offers in the Walmart Canada flyer.