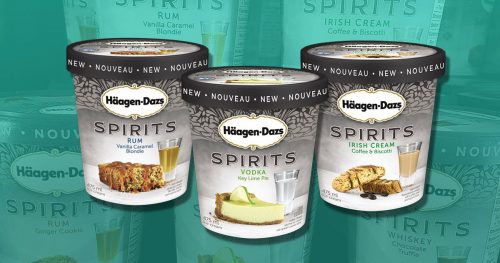 I honestly never thought that ice cream could ever be improved upon, as how can you improve upon something that's already perfect? Well, Haagen-Dazs Canada is out to challenge my assumptions about the world as they are now offering a new line of ice cream that is arguably going to topple all other offerings that I've sampled in my lifetime; Haagen-Dazs is releasing a new line of alcohol flavoured ice cream and you can pick up this exclusive line at Walmart Canada for the fairly reasonable price of $5.98.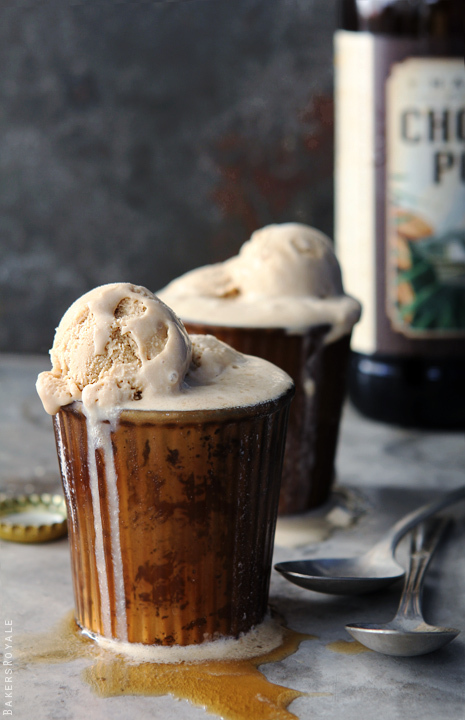 There are five great new flavours to choose from that have profiles similar to the drinks you'd be throwing back on a patio this summer, but instead you can enjoy these delicious new ice creams from the comfort of your own home and, oh, did I mention, it's ice cream?
HÄAGEN-DAZS Spirits Vodka Key Lime Pie
HÄAGEN-DAZS Spirits Whiskey Chocolate Truffle
HÄAGEN-DAZS Spirits Rum Vanilla Caramel Blondie
HÄAGEN-DAZS Spirits Rum Ginger Cookie
HÄAGEN-DAZS Spirits Irish Cream Coffee & Biscotti
And if you're looking for inspiration for how to take your alcohol flavoured ice cream to the next level (*note: there's less than 1% alcohol in each of the ice creams), you should check out these boozy ice cream floats.
Click here to buy the new Haagen-Dazs alcohol flavoured ice cream from Walmart Canada.
Click here to view all Walmart clearance offers.