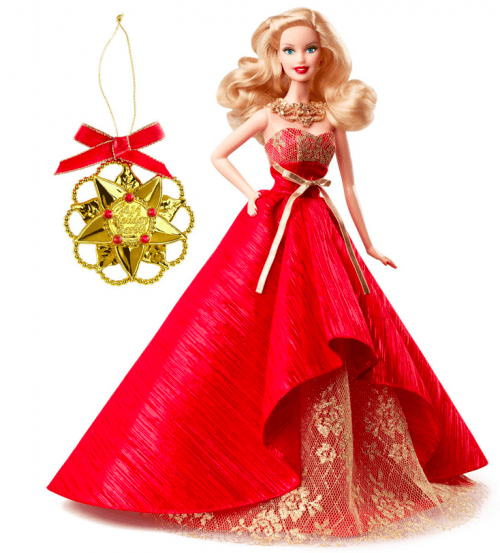 No matter the season, Barbie dolls will always be a classic that will cease to go out of style, so long as there are children who appreciate dressing their dolls up in delicate outfits. Walmart Canada has recently added two new Barbie dolls to their clearance selection, the 2014 Holiday Barbie Doll and the Barbie Colour Chalk Hair, and both dolls are currently being sold for just $30.
The 2014 Holiday Barbie Doll was previously being sold for $49.94, meaning that the doll is currently on sale for close to 40% off the original price. Along with a beautiful and intricately decorated holiday themed dress for your doll, you will also receive a decorative holiday ornament which you can save to put on next year's Christmas tree.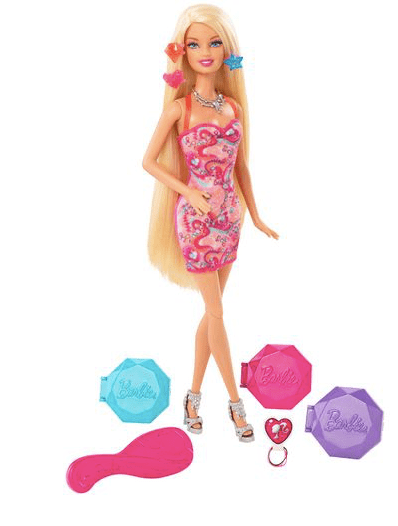 Walmart's Barbie Colour Chalk Hair doll is also being sold for just $30, though the doll was previously being sold for $34.82. With this doll you will receive three different colour pods that can clasp around a section of your doll's hair to reveal a new colour. The three different colours can be mixed to make new colours, and when you're child is wanting a 'fresh start' simply wash the doll's hair out to begin with a brand new canvas.
Walmart Canada offers free-shipping on all orders with no minimum purchase required.
Also