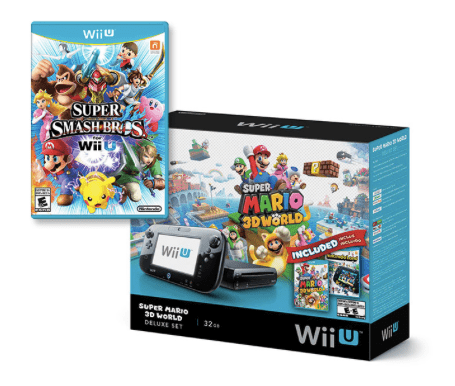 Walmart Canada has a great offer on the Wii U Super Mario 3D World Deluxe Set, that could probably be considered one of the better deals going on around the web right now – depending of course upon which games you are looking for. Right now Walmart is selling the Wii U bundle for just $299.99, but this bundle, which already comes with two free games installed onto the console, will also come with either Super Smash Bros or Mario Kart 8.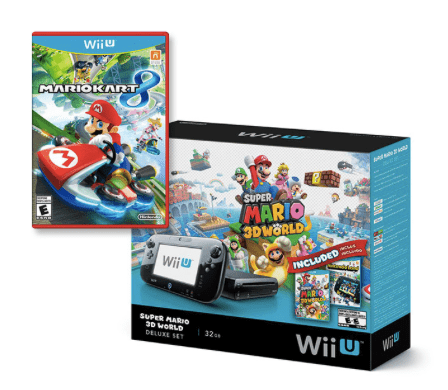 Each of these games, when bought separately at Walmart Canada, would normally cost you an additional $64.96, but if you purchase them with the Wii U Super Mario 3D World Deluxe set then you will only have to pay the price of the console. The Wii U bundle, as previously stated, will also come with the two free games, Nintendoland and Super Mario 3D World.
Walmart will also offer free-shipping on this order since they offer it with no minimum purchase required.
This offer will expire on April 1st, 2015.
Also