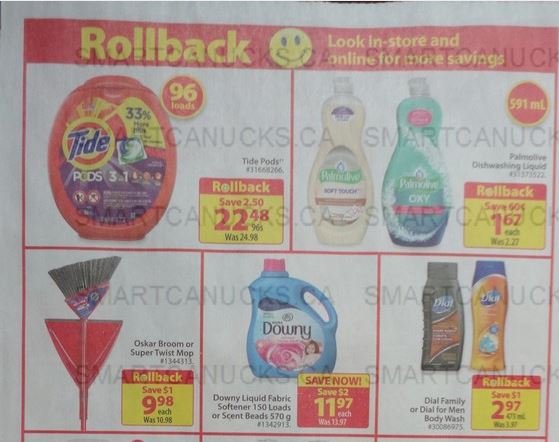 Walmart Canada has Palmolive dish soap 591 ml on rollback for $1.67 this week. If you use the $1.50 off the purchase of two Palmolive products coupon, you will pay just 92 cents each. If you only have the coupon for $1 off when you purchase two, these would still be a great deal at $1.17 each.
It seems like the Palmolive tear pad coupons are back again and showing up on coupon boards with the new batch of SmartSource. If you have run out of coupons from the first time around or missed out, then hang tight and watch for new coupons to make their way to your area.
Some other good deals at Walmart this week are sweet potatoes for 67 cents a pound, Pepsi or 7up 2L bottles for 97 cents, Natrel cream for $1.87, select apples for 66 cents a pound, and Maple Leaf Deli Express bacon for $2.97
Click here to view these offers in the Walmart Canada flyer. 
Click here to view all Walmart clearance offers