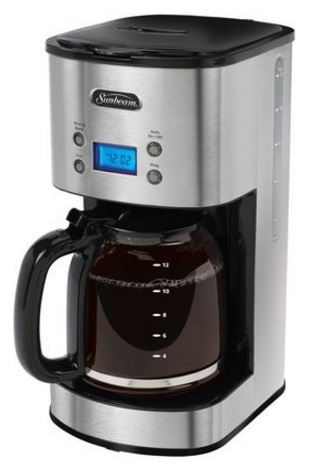 Looking for a simple, painless way to save a little bit of money? If you are one of those people that need their daily caffeine fixes in order to function throughout the day, now's the time for you to invest in a coffee machine. Walmart Canada currently has a few coffee machines on sale. Start making your coffee at home, and you can start saving almost $90 a month, and still get your daily caffeine fixes. If the smell of coffee is what wakes you up, you might want to get one of these Sunbeam stainless steel 12-cup programmable coffee maker. This coffee machine features a delay brew setting, which allows you to set your coffee maker up to 24 hours in advance to begin brewing at a specific time. This machine has a worry free 2 hour auto shut off, which keeps your coffee warm for 2 hours, and then automatically shuts up. This machine is now is now on sale for just $34.98 (regular $44.98)!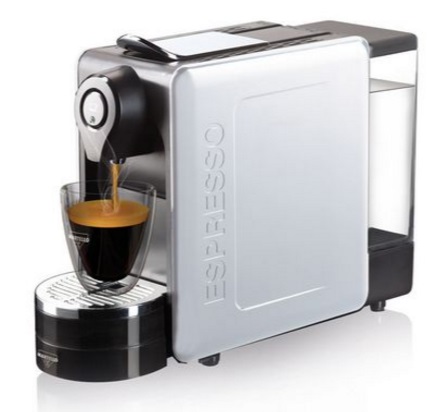 There's just something different about authentic Italian espresso that you just can't get from Tim Hortons. The Martello Stilista Primeo espresso capsule system is designed so you can experience authentic Italian espresso in your own home. The Stilista Primeo automatically recognizes Martello capsules for perfect tasting espressos. Get this system in white from Walmart's clearance sale, for just $50 (was $129.98)!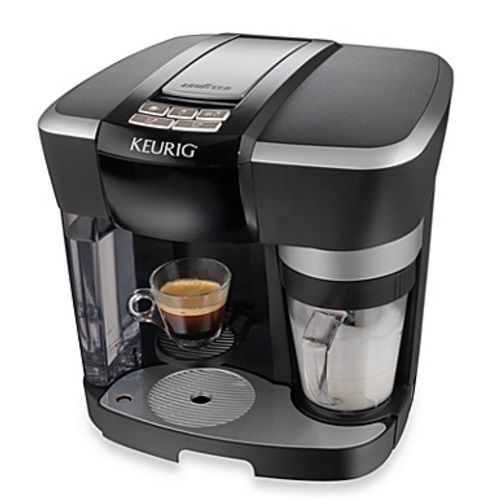 If you like a little bit of variety in your caffeine beverage, you might like this Keurig Rivo brewing system. Prepare an authentic Italian espresso, a latte or a cappuccino easily at home, using perfectly frothed fresh milk, at the touch of a button.This system features 5 buttons,which allow you to make limitless hot or cold froth espresso beverages at the touch of a button. From a hot cappuccino to an iced latte, now you can make all your favourites fast. And they're not only easy to make, but they're perfect every time! The price for this system is temporarily rolled back to just $128, from the regular price of $168!
Walmart Canada offers FREE shipping on orders over $50.
Click here see Walmart Canada deals on coffee makers.
Click here to see other deals from Walmart Canada.