The Walmart Toy Clearance is still going on and there are hundreds of toys and games to be bought! Hurry on over because items are quickly going out of stock online and are sold at different prices in-store.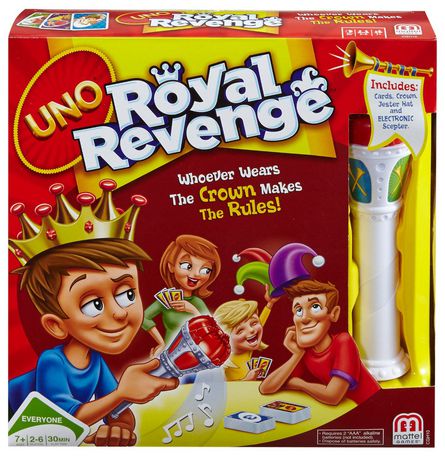 A modern spin on this classic UNO game is the UNO Royal Revenge where it's good to be king because you get to make the rules! When a wild card is laid down, the kind decides what colours are played. This game includes a crown, a jester hat, an electronic scepter, and 56 cards. It is on sale for only $8 (regular: $19.93) and is the perfect gift!
Fight fire with this exciting Disney Planes Fire & Rescue – Rescue Accessory Pack for $5 (regular: $16.97). Inspired by the movie, you can help Pontoon Dusty put out wildfires across the country! You can also connect this to other Disney Planes Story Sets and build a whole world of great stunts and story action.
Free shipping on orders over $50.