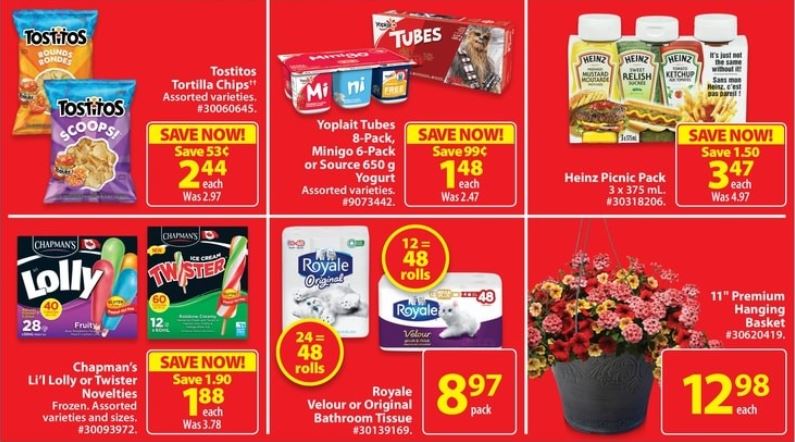 This week at Walmart Canada you can get two free Chapman's products with a coupon! Until May 29th, Chapman's Lolly and Twister novelties are on sale for $1.88, a savings of over 50% off the regular price of $3.78.
If you have your yearly mail out coupon from the company for $4 off the purchase of any Chapman's product, you can use your coupon and get two of the Lolly or Twister novelties for free! The two products total $3.76, and your coupon is good for up to $4 off, so you could grab a third box as well and pay $1.64, since 24 cents of it would be covered by your $4 coupon.
The 828ml Palmolive is also on sale this week for $1.47 which is $1 off. You can use your tear pad coupons from last month for $1.50 off the purchase of two Palmolive products and pay just 72 cents each.
Click here to view these offer in the Walmart Canada flyer for this week.