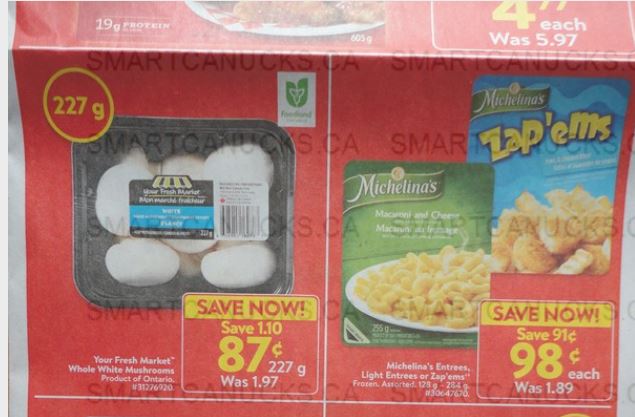 You may want to make some of your favourite dishes that involve mushrooms in the week ahead, because Walmart Canada has them advertised for a fantastic price!
From January the 30 t0 February the 5th, Your Fresh Market Whole White Mushrooms 227 are on sale for 87 cents, a savings of $1.10, and a price rarely seen for mushrooms these days.
Michelina's Entrees are also advertised for 98 cents, and if this is an item you purchase, don't forget about the printable coupon for $1 off the purchase of six Michelina's entrees that is still available. With this coupon you will pay just 81 cents each.
Click here to view these offers in the Walmart Canada flyer.
Click here to print your coupon for $1 off when you purchase six Michelina's entrees.