Have you been storing all your photos on your computer … thinking to yourself that this is nothing like the old days when you had so much fun laughing and flipping through a photo album with friends? Maybe now's the time to print some of those great pictures!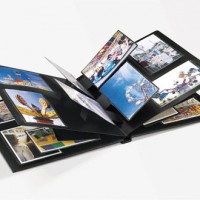 Walmart's Online PhotoCenter is having a big ONE DAY ONLY SALE. 99 prints for $9.99 September 9th all day.
Click here to start your order!
Thanks to Bridges_48 for posting this in the Canadian Shopping and Deals Section