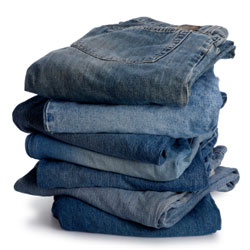 I stumbled across this offer on Facebook:
Our Denim Donor campaign is on NOW until Feb. 26th. Donate a gently used pair of jeans and we'll give you $10 off a new pair. Over the last 6 years thanks to our customers we have donated over 50,000 pairs of jeans to local charities in need. Please share this with others on facebook, we want to get over 14,000 pairs across Canada! It's a win win, feel good by donating and look good in your new jeans"
What a great chance to help out and get $10 off new jeans! Click here to locate a Warehouse one near you.