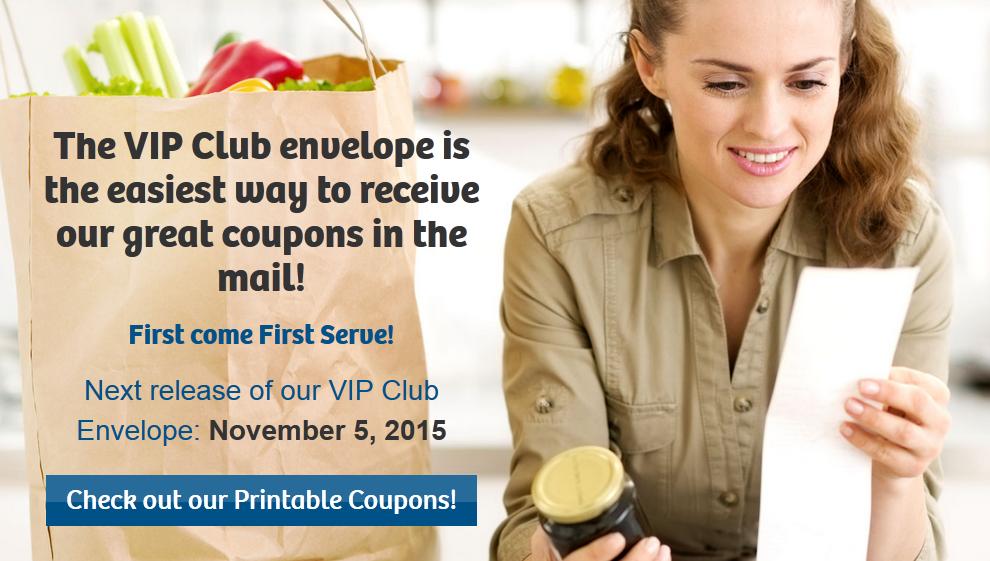 WebSaver.ca has just updated their site to let us know that the next batch of mail to home coupons available through the VIP Club, are set to be released on November the 5th, 2015! In order to request the coupons, you must be a member of the VIP Club, so be sure to sign up in the meantime to be prepared when these coupons go live.
You will have to be quick ordering the coupons when they do go live as they are depleted in a matter of a couple of days. I waited too long the last time around and completely missed out! With the mail to home coupons, there are some surprise coupons included, so you really do not want to miss out on these. The last couple of times there were many coupons for various produce items included, and we all know that coupons for produce are rare!
Don't forget about the many printable coupons that you can currently get through WebSaver.ca. Those are always available, and each coupon is limited to one or two prints per account, depending on the coupon.
Click here to register for the WebSaver.ca VIP club, and be ready for the next set of mail to home coupons to go live!