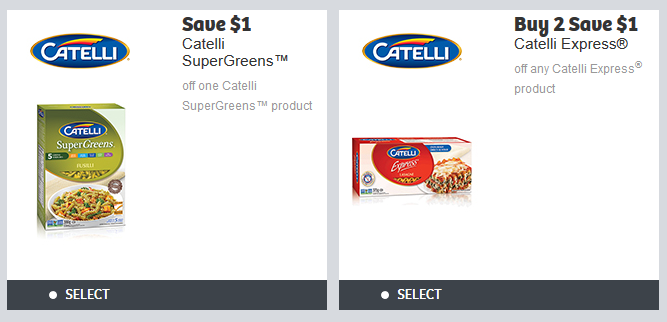 At any given time there are always pasta coupons out there, so paying full price is something you should never have to do. You can currently head on over to the WebSaver Canada printable coupon portal, and you will find that there are two brand new coupons for Catelli pasta that you can print.
You can print either one or both of these two new Catelli coupons. One is for $1 off the purchase of one Catelli Supergreens product, and the other is for $1 off the purchase of two Catelli Express products. Even if you don't need pasta right at this moment, if may be wise to just print these and hang on to them, since Catelli pasta is a product that tends to show up on some of the cash back apps out there. With the coupons and a rebate offer they could easily turn out to be free if on sale.
Click here to print y0ur Catelli pasta coupons through WebSaver.ca.