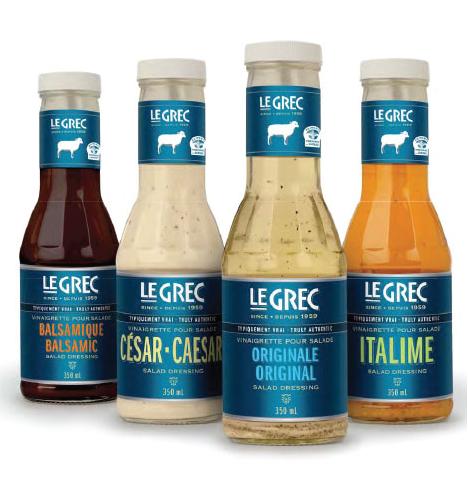 WebSaver Canada has new printable coupon available this morning. Save $2 on the purchase of any Le Grec salad dressing with this new coupon.
Le Grec salad dressing comes in four varieties, which are Balsamic, Cesar, Original, and Italime, made with fresh ingredients of the highest quality. A word of caution for those who may wish to print the coupon…while it does not say that the salad dressing is ONLY available in Quebec, it does say that it is available at MOST stores in Quebec. For those of you in other provinces you may want to take a look around to see if the dressing is available where you shop before printing the coupon.
Click here to print your coupon for $2 off the purchase of Le Grec salad dressing through the WebSaver Canada printable coupon portal.