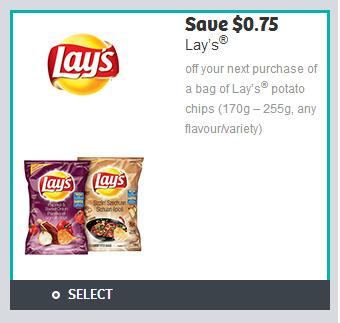 WebSaver Canada has just added a brand new printable coupon to its portal, and this is likely to be a popular one. Save 75 cents on your next purchase of a bag of Lay's potato chips 170g-225g, any flavour, any variety.
Lay's has just introduced two new flavours of chips, so this coupon provides the perfect opportunity for you to test those out at a great price. You may have already spotted these flavours, but if you aren't familiar, you can now purchase Lays' in Sizzlin' Szechuan and Paprika & Sweet Onion flavours. Not so sure about these myself, but worth trying once anyhow I suppose.
Lay's are $1.99 at Sobey's if you wish to purchase them there or price match, making them $1.24 with the coupon. Be sure to print the coupon as soon as you can as this one will probably sell out quickly.
Click here to visit WebSaver.ca to print your coupon for 75 cents off the purchase of Lay's potato chips.