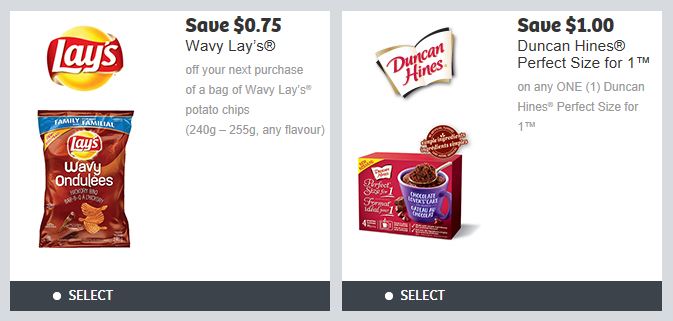 There are two new printable coupon available through the WebSaver Canada coupon portal. The first of these coupons is for 75 cents off the purchase of Wavy Lay's potato chips 240g-255g, any flavour. Lays' are on sale for $1.99 at Fortinos this week. Use this coupon at Fortinos or price match, and pay just $1.24 per bag.
The second new coupon is for $1 off the purchase of Duncan Hines Perfect Size for 1 cake mixes. These may be cheaper elsewhere, but they are advertised in the Walmart flyer for $4.97 this week. Use this printable coupon and you will pay $3.97 for each box, which contains 4 servings.
It does depend on the coupon, but most coupons can be printed twice each time through the WebSaver coupon portal, so be sure to try to print a second time to see if you can get another print.
Click here to get your coupon through the WebSaver  Canada coupon portal.