Weight Watchers Canada has a new promotion where you can save over 25% off with the purchase of select subscription plans! To get this deal you will need to purchase your subscription online by June 30, 2016. Also, plans will automatically renew for the standard monthly fee of $23 until you cancel.
6 Month Savings Plan: Save $50, pay only $122.93
3 Month Savings Plan: Save $25, pay only $78.96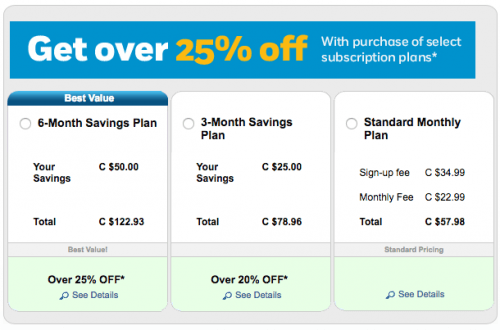 Click here to get this deal at Weight Watchers Canada.