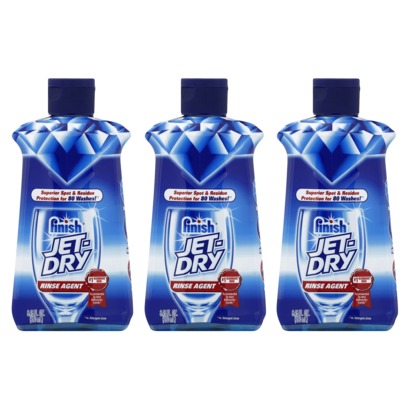 Shop at Well.ca Canada Online today for their Deal of the Day for July 11th, 2014.
By shopping at Well.ca today you will be able to purchase the Finish Jet Dry 250 ml Rinse Agent for only $4.19. While this item is regularly priced at $6.99 from Well.ca, you will regularly find it at Walmart for $4.98. Either way, today's Deal of the Day is saving you money!
Simply add Finish Jet Dry Rinse Agent to your dishwasher cycle to rinse away all that hard to wash leftover food and detergent residues! You will be left with sparkling dishes, glasses and cutlery.
If you add some other items to your cart to get the total to reach $25, you will also enjoy FREE Standard Shipping. If you can't find $25 worth of items then I suggest shopping at Walmart to save on the shipping fees since Walmart Canada Online offers FREE Standard Shipping with no minimum  purchase.
Click here to check out the Well.ca Canada Deal of the Day!