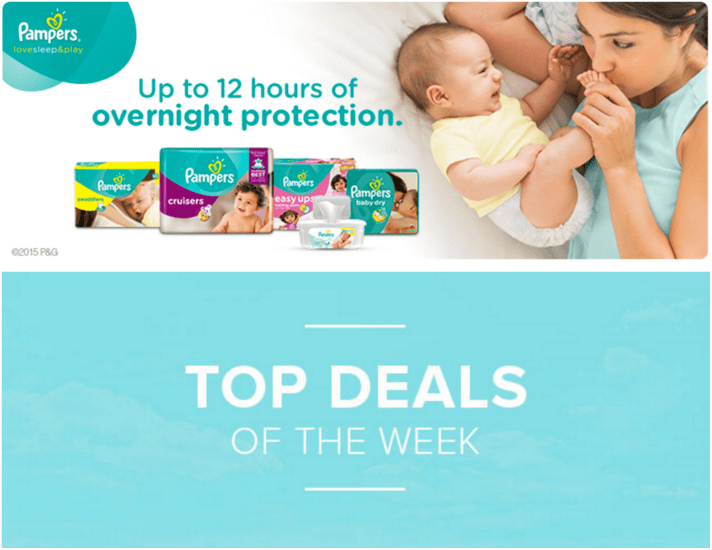 Well.ca have released their new top deals of this week! The Well.ca deals of the week are valid until Sunday March 20, 2016 and include:
Save up to 30% on Easter Treats
Save 25% on Green Beaver
Save 30% on Nature's Bounty
Save up to 15% on Probiotics
Save 20% on Pacifica
Save 15% on Deodorant **Excludes The Honest Co.
Save 20% on Baby & Kids Bath & Body Wash **Excludes The Honest Co.
Save 15% on New Chapter Vitamins & Supplements
Save 15% on Genuine Health
Save 20% on Penny Lane
Save 20% on Nature Clean
Save $8 on Pampers 9X Wipes
Save $50 on Mountain Buggy Nano Strollers
Save 20% on Healthy Times Organic Cereals & Snacks
Save 20% on Zoocchini
Save 20% on Sudocrem
Save 15% on Puj
Save 15% on Naty by Nature Babycare
Save 20% on MAM
Save 25% on Maybelline
Save 20% on CoverGirl
Save 25% on Kalaya Naturals
Save 30% on Every Man Jack
Save 25% on Shikai
Save 20% on Hylamide
Save 15% on Bath Essentials **Excludes The Honest Co.
Save 20% on John Frieda
Save 20% on Butter London
Save 15% on Peanut & Nut Butters
Save up to 20% on Eat Your Greens
Save 20% on Central Roast
Save 20% on Enjoy Life
Save 15% on Kurundu Spices
Save 20% on Simply Natural
Save 15% on Glee Gum
Save 10% on Solar Raw Kale Chips
Save 15% on GoBio!
Save 10% on Living Intentions
Save 15% on Skinny Pop Popcorn
Save 10% on Govinda
Save 15% on CheeCha Puffs
Save 15% on Tea Pigs
Save 20% on Pineapple Exercise Equipment
Save 15% on Poo-Pourri
Up to 25% on BergHOFF Perfect Slice
Save 40% on Gain
Save 20% on Ridley's Game Room
Save 10% on Dog Treats, Chews & Rawhides
Save 30% on Bounty
Save 30% on bounce
Save 20% on AllOrganic
Save 20% on select Lug
Save 20% on Mr. Clean
Click here to get all Well.ca sales of the week.