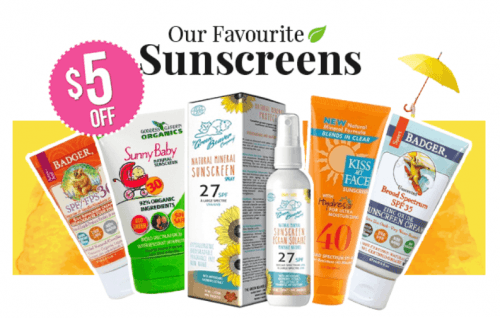 Summer is finally here, and that means with the sun beating down more than ever, you'll need to protect your skin from its harsh rays. Head over to Well.ca right now and you can save $5 off their favourite sunscreens when you shop online!
If you've got a child at home, you may know how hard it is to get them to stay still so you can rub on sunscreen before they head outdoors. Make it easy for both of you and pick up products at Well.ca such as this Goddess Garden Sunny Kids Continuous Spray Sunscreen. It normally sells for $24.99, but you can pick it up now for $19.98. This natural sunscreen offers a continuous spray so that you can quickly protect your child with SPF 30 sunscreen before they run off. Made of 94% Certified Organic materials, this natural sunscreen is biodegradable, Reef-Safe, Gluten-Free, Cruelty Free, Vegan & Non-GMO!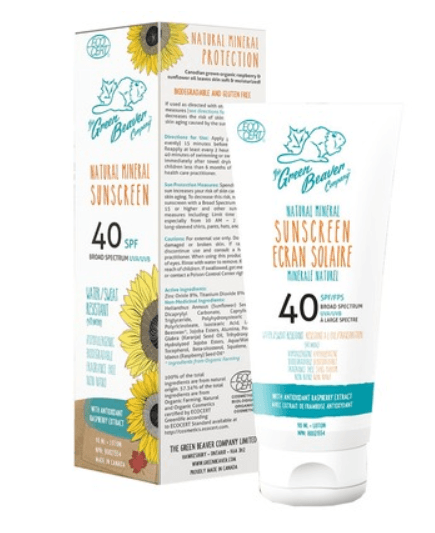 You can also protect yourself with great deals at Well.ca like this Green Beaver Natural Mineral Sunscreen Lotion. It normally sells for $21.99, but you can purchase it now for only $16.98. Made with natural, vegan and gluten-free ingredients, this SPF 4o lotion is perfect for all skin types. Not only does it protect your skin, but it will leave it moisturized and help prevent the signs of aging!
This deal ends July 20, 2015 or while supplies last. Well.ca offers free shipping on orders over $29.