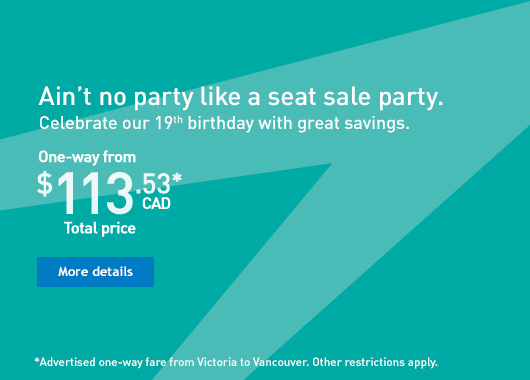 West Jet Canada is celebrating their 19th birthday, but instead of celebrating it like a typical 19-year old (that is, by going to the bar legally for the first time), they will instead be offering great savings on their one-way fares within Canada, the U.S. and the Caribbean! In some instances, you can grab one-way fare for as low as $154 to the Caribbean, and for as low as $113 within Canada (these are of course offered on select routes).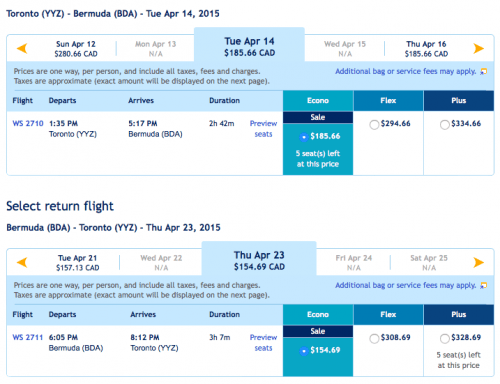 You will definitely have the most flexibility finding cheap flights within the Caribbean, as there are no days of the week that are off limits. The only restrictions will be that you must travel between April 8th and June 24th, and that you cannot travel on the long weekend in May (May 14th to 19th). I was even able to find a last minute trip to Bermuda departing from Toronto for just $340.35!
If you're flying within the U.S., you also must travel between April 8th-June 24th, but you will be restricted to travelling on Tuesdays, Wednesdays, and Saturdays. Canadian destinations will also have the same days of the week blocked off, but you will be allowed to fly from February 26th until June 24th.
All of the sale prices in this offer from West Jet will expire at 11:59pm MT, and there will be limited availability on certain routes.
Click here to begin shopping the seat sale at West Jet Canada online.