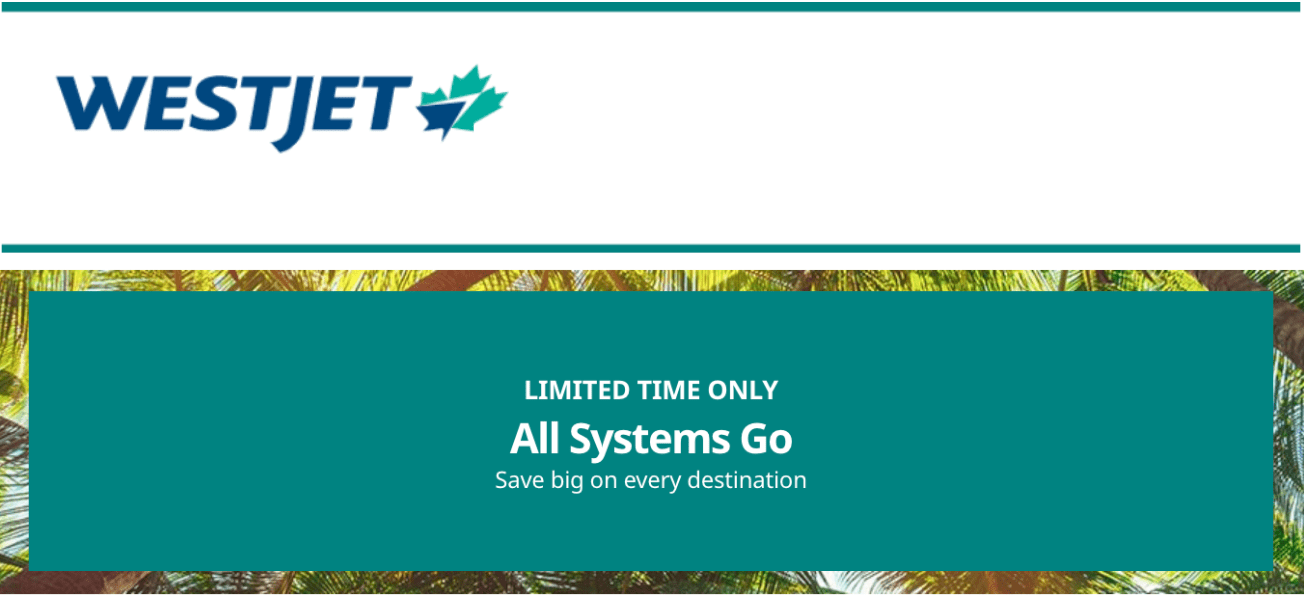 WestJet Canada has All Systems Go Seat Sale available now! Save Big on Every Destination. Save on anywhere Westjet fly.
Book by: November 20, 2019 (11:59 p.m. MT)
Travel:
November 19, 2019 – June 15, 2020.
Blackout dates:
For travel from Canada to Europe: April 9-13, 16-19, May 14-16, and May 18, 2020.
For travel within Canada, and from Canada to the U.S, Mexico, and the Caribbean: No blackout dates apply.
Restrictions apply. Lowest fares can be found on the following travel days per region. Fares on other days may be higher:
Canada: Tuesdays, Wednesday, Thursday and Saturdays.
U.S: Tuesdays and Wednesdays.
Mexico, Caribbean, Central America: Mondays, Tuesdays and Wednesdays.
Europe: Mondays, Tuesdays and Wednesdays and Sundays.